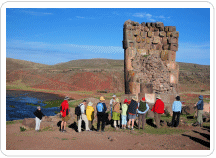 A comprehensive 14-day journey of spectacular attractions, from Colonial Lima and the enigmatic Nazca Lines to the magnificent Colca Canyon, Machu Picchu and the floating islands on Lake Titicaca. This package is designed to enchant you with Peru's history, archaeology and living tapestry of culture. It includes private tours with our guides and delicious meals featuring traditional Peruvian cuisine.
---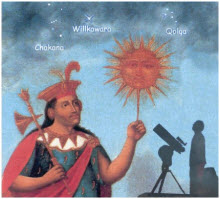 In the 15th century, the Inca landscape was a sacred space, conceived according to the alignments of "huacas" — mountains, springs, rocks and shrine deities — integrally connected to a lunar-stellar calendar. Inca priest-astronomers read the sky, lining up natural and man-made markers on the horizon that radiated out from Cusco, the navel of the universe.
This 5-day program sets your sights on that celestial sphere. The ancient Inca cosmo-vision will be front and center in your mind as you visit the incomparable ruins of Machu Picchu, Cusco and the Sacred Valley.
---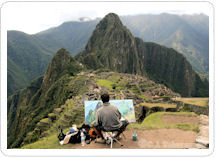 A comprehensive 11-day journey showcasing the most fascinating historical sites of Lima, Cusco and Lake Titicaca, and featuring the world's most famous trek, the classic four-day Inca Trail en route to Machu Picchu. Breathtaking beauty, a the hike of a lifetime, and a dose of inspiration that will stay with you long after you've returned home.
---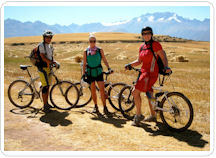 A 12-day journey that makes the most of the fact that Cusco is a mountain biker's paradise. Inca stone trails, farm tracks, gravel and paved roads — our routes through the heart of the ancient Andean empire offer options for all ability levels every day. Mix single track or easy downhill road riding in any combination – and see all the highlights: Pisac, Ollantaytambo, Maras, Salineras, and of course, Machu Picchu. Nearly all riding is downhill. Whether you're a seasoned biker or a beginner who enjoys getting around by pedal power, this trip is for you! The journey includes an English-speaking tour leader, a seasoned rider, who will escort the group throughout your adventure. (Fixed Departure Group Tour).
---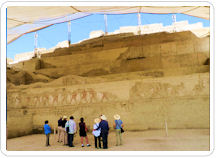 The Moche were among the most accomplished ceramic workers in the world, meticulously documenting in highly realistic fired-clay artifacts their culture, population, religion, architecture and agriculture, their wars, ceremonies and burials, their medicine, arts and sexuality. For nearly 500 years, they dominated Peru's northern coast, before entering a 2½-century period of climate catastrophes and societal decline. This four-day journey is designed to relate the world's most dramatic story of climate change in the ancient world, as told through an archaeological retrospective of this magnificent, and ultimately self-destructive and doomed society.
---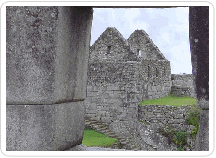 A top luxury vacation with Orient Express and Fertur Peru Travel. Spend your nights relaxing in two of the finest, most exclusive hotels that Cusco has to offer, at a great price. Discover and learn about the historic city of Cusco and its archaeological ruins. Travel in comfort aboard the PeruRail Hiram Bingham train from Poroy to Aguas Calientes and then up to the mountaintop to explore the mystic grounds of Machu Picchu.
---

---
Recommendations
---
"Fertur is a small agency recommended for countrywide information and good prices on national and international flights…" 
Lonely Planet Peru Guide
"Highly recommended …" Footprint Peru Handbook
"… offers up-to-date, correct tourist information …"
Footprint Cusco & Inca Trail Handbook
"…also great prices on national and international flights …"
Footprint South American Handbook
 "One of the best private agencies for arrangements and city tours as well as general information is Fertur Perú… a highly professional outfit …"
Frommer's South America
 "…a highly professional outfit, run by a Peruvian-American couple, with reasonably priced city tours and 4-day packages to sights across Peru."
Frommer's Peru 4th Edition
 "Our favorite travel agency in Lima is Fertur Peru, run by the enterprising Siduith Ferrer …"
Moon Handbooks Peru
"FERTUR PERU TRAVEL has a well-established reputation as one of the best travel agencies and tour operators in the country…"
Viva Travel Guide to Peru: Exploring Machu Picchu, Cusco, the Inca Trail
 "Some of the commercial tour companies are also geared up for offering good tourist information, notably Fertur Peru…"
The Rough Guide to South America