Custom Excursions in the City of Kings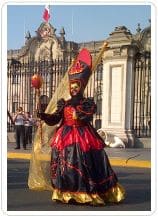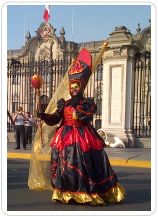 Explore the Lima day tours — the "City of Kings" — founded by Conquistador Francisco Pizarro in 1535 on the shores of the River Rimac, eight miles inland from the Pacific Ocean — with a rainless desert to her north and south and the Andes mountain range rising at her back.
This great metropolis, from which Spanish influence and culture spread across South America, is deeply influenced by Andean, African, Asian and European influences. Today that fusion of cultures and traditions have made this city a dynamic and diverse modern capital, replete with fascinating history, arts, architecture and amazing food in world renowned restaurants.
Prices available upon request
This full-day excursion will give you an in-depth view of Lima's stunning Colonial, Republican and modern architecture, as well as its religious and archaeological sites. In private service, this itinerary is first and foremost flexible, to offer a broad canvas that will illustrate Peru's ancient past, frame the present and pose transcendental questions about its future.
You'll be met at your hotel by your driver and private guide. After a brief orientation talk, you are on your way to Lima's Spanish Colonial Center, declared a UNESCO World Heritage Site in 1988.