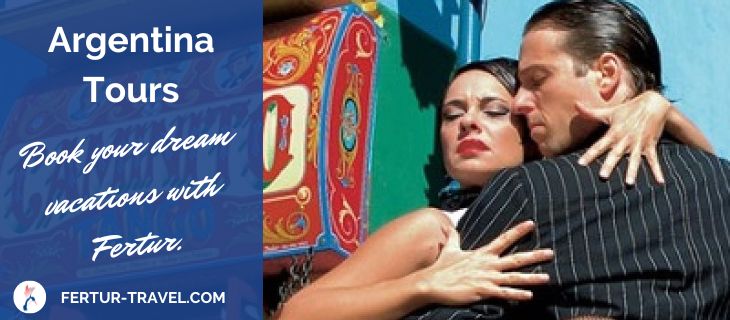 Enjoy the natural beauty of Argentina. From Tango, good wine and the Andes to the famous Asado. This charming country welcomes visitors with great joy and hospitality. Take a vacation that is perfect for you through a personalized tour led by the travel experts at Fertur Peru Travel. Are you interested in Argentina tours? Learn more here.
Best Argentina Tours & Travel Packages for 2023
This four-day vacation package allows you to discover all the magic Buenos Aires has to offer: the elegant neighborhood of Recoleta and its world-famous cemetery — the final resting place of Eva Peron, Palermo, with its beautifully landscaped parks and buildings. Downtown we visit the Teatro Colón, one of the word's five most important opera houses, and much more.
---
This four-day excursion takes you into the heart of Iguazú, where the awe-inspiring sight of the Devil's Throat, the rainbow-tinged mist rising above the falls and the thunderous roar of crashing water once prompted Eleanor Roosevelt to exclaim "Poor Niagara."
---
The modern, mellow city of Mendoza is an increasingly popular destination for travelers in search of wine tasting, river rafting, hiking or just long, sweet siestas. This package includes excursions to the Aconcagua Peak, the Inca Bridge and a relaxing tour of Mendoza's wineries — a perfect excursion for wine enthusiasts to increase their knowledge.
---
Contact Us: Get a quote for Argentina tours
To book your vacation now or consult with us, fill out the "Contact Us" form to the right and a Fertur Peru Travel coordinator will contact you within one working day with detailed information about your fully customizable trip. Fertur Peru Travel's pledge is to offer you top-quality, individualized attention that starts with the planning of your trip and continues through your journey to guarantee a great vacation.