Eco Inn Colca is nestled in the charismatic town of Yanque, in the midst of pre-Incan agricultural terraces that are still used to grow quinoa. The inn offers 21 rooms and features two-level bungalows, each with space for up to four guests. A restaurant offers panoramic views of the canyon, and friendly staff offer 24 hour front desk service and oxygen assistance to curb the effects of the high altitude.


Room Rates 2013:
Single or Double $60
Triple $80
Cabin $100
Nestled on the slopes overlooking the southern banks of the Colca river, near the village of Yanque, this rustic, but comfortable and totally eco-friendly hotel offers sweeping vistas of the Colca Canyon. The Eco Inn Colca Canyon is a perfect place to disconnect from the bustle of modern civilization and unwind under azure skies by day, and spectacular starlit heavens at night.


Hotel Features:
21 rooms
2 level bungalows, up to 4 guests
Private bathrooms with hot water 24 hrs.
Hair dryer
Heating
Room service until 11 pm
Direct dial national and International telephone
Oxygen assistance for high altitude sickness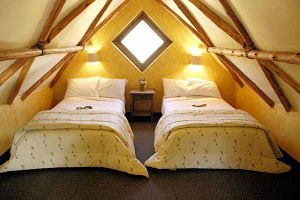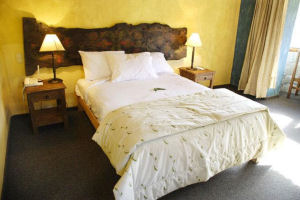 Facilities:
24-hours front desk.
Cyberdesk 24 hours.
Panoramic view restaurant service until 11 pm.
Laundry service.
Mail service.