Paracas Highlights
---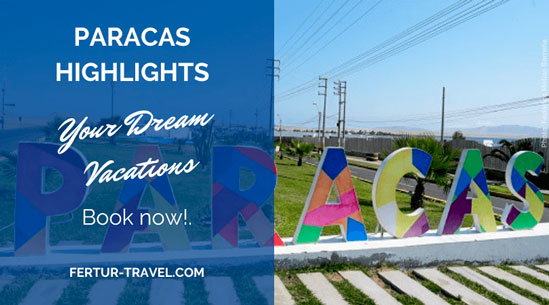 ---
The Ballestas Islands — dubbed by many "the poor man's Galapagos" — have been eroded by the pounding Pacific Ocean surf, carving out caves and arches that provide shelter for thousands of seabirds and hundreds of sea lions.
The islands are home to more than 150 species of marine birds, including pelicans, boobies, cormorants and the Humboldt penguin.
Boat tours of the islands also provide good opportunities to sight dolphins and whales.
Go-to Hotels in Paracas
---