Lucie Plourde and Mario Cusicanqui from Quebec, Canada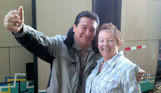 "I appreciated very much your organization and I will use your services on my next trip to Peru"
Read more...
Monte & Keith Swann from USA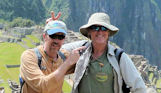 "Thanks Fertur for helping my brother and I to fulfill 40 years of planning ... Machu Picchu Sept 2012
Read more...
Alan Chao & group from USA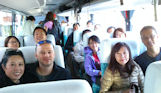 "Excellent Service. Took care of all details. Thanks!
Read more...