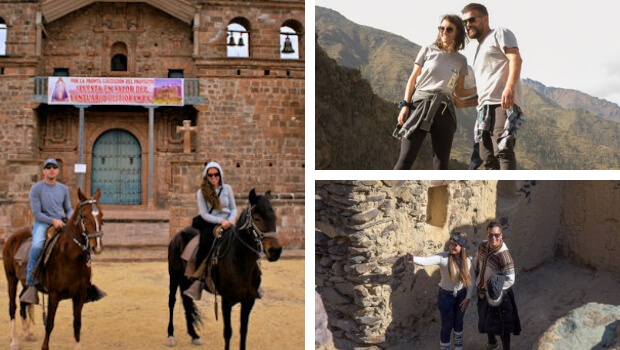 Top 6 Wonderful Destinations for a Romantic Honeymoon in Peru
When people think of a place to spend the first couple weeks with their new spouse, they often think of a luxury hotel in Paris, a villa in Tuscany, or a resort in the Caribbean. However, there are countless romantic options for a Honeymoon in Peru that shouldn't be overlooked.
It makes sense. After all, Peru is one of the most geographically diverse countries in the world. You can find tropical jungles in the Peruvian Amazon, pristine beaches, majestic mountains and enchanting deserts, thousand-year-old ruins and cosmopolitan urban neighborhoods, all in one spectacular country.
These vertiginous contrasts between the desert of the Pacific coast, the Andes ranges with their plateaus, cordilleras and canyons, and the Amazonian rain forest provide so many amazing options for a custom-designed itinerary.

And let us not forget the cities of Lima, Arequipa, and Cusco and Machu Picchu, all listed as World Heritage sites by UNESCO, where the colonial and Inca heritages seamlessly blend together.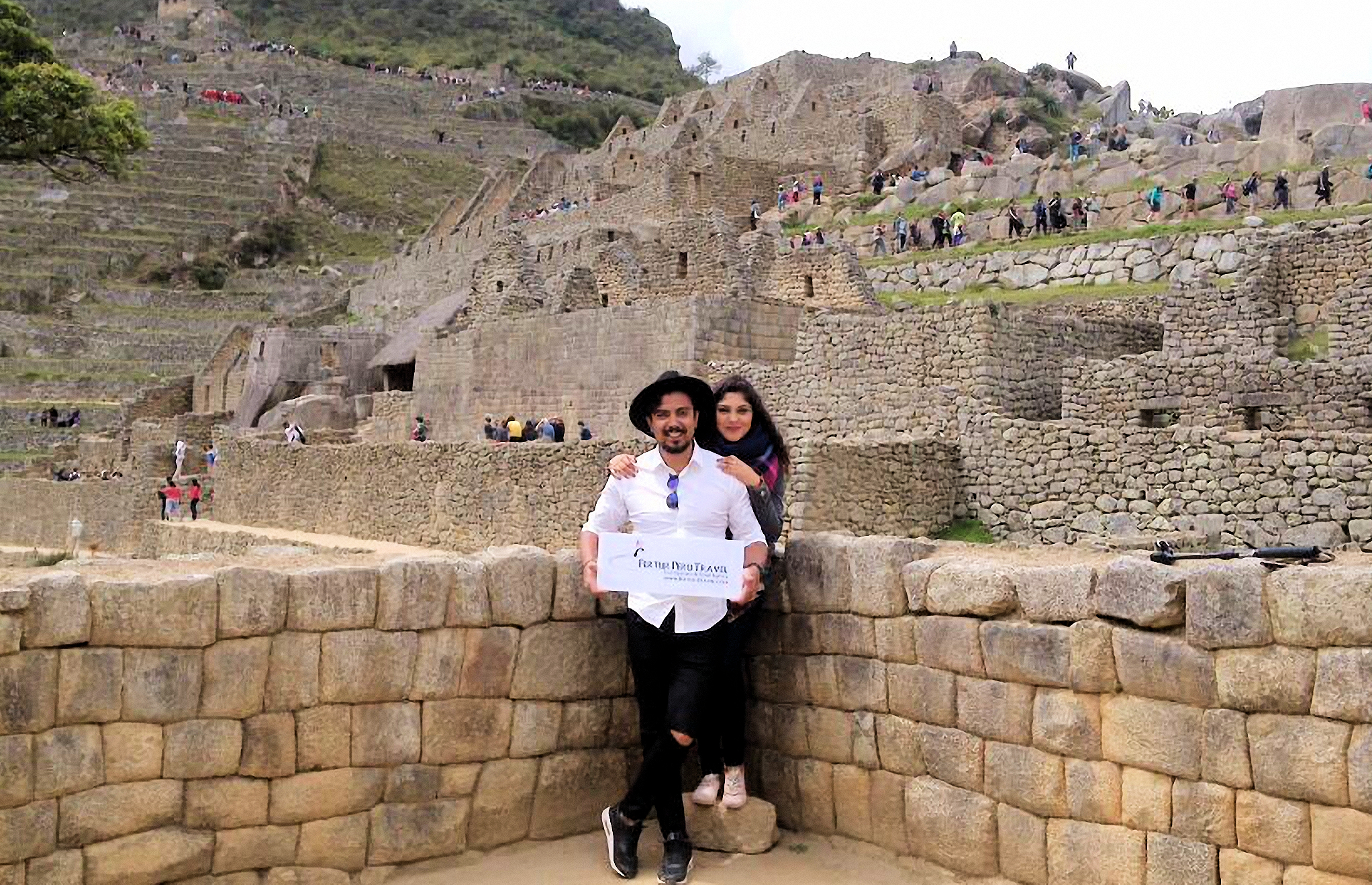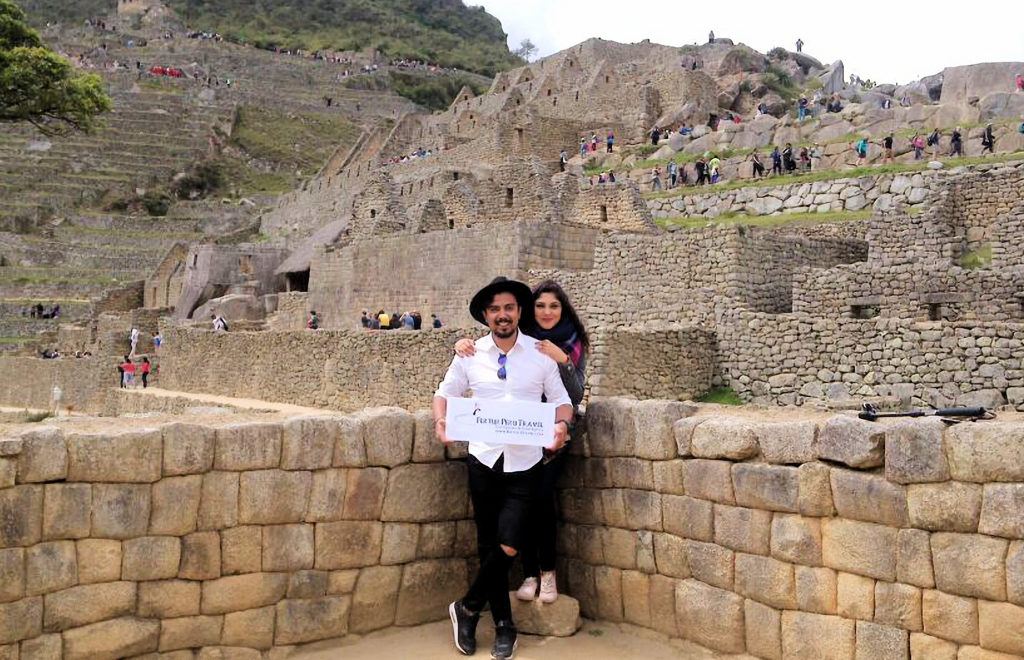 Peru Honeymoon Destinations
No matter what type of honeymoon you want to have, you can find it with a trip to Peru. That's why we've put together this handy list of the six best places to have a South American honeymoon in the Inca lands.
Arequipa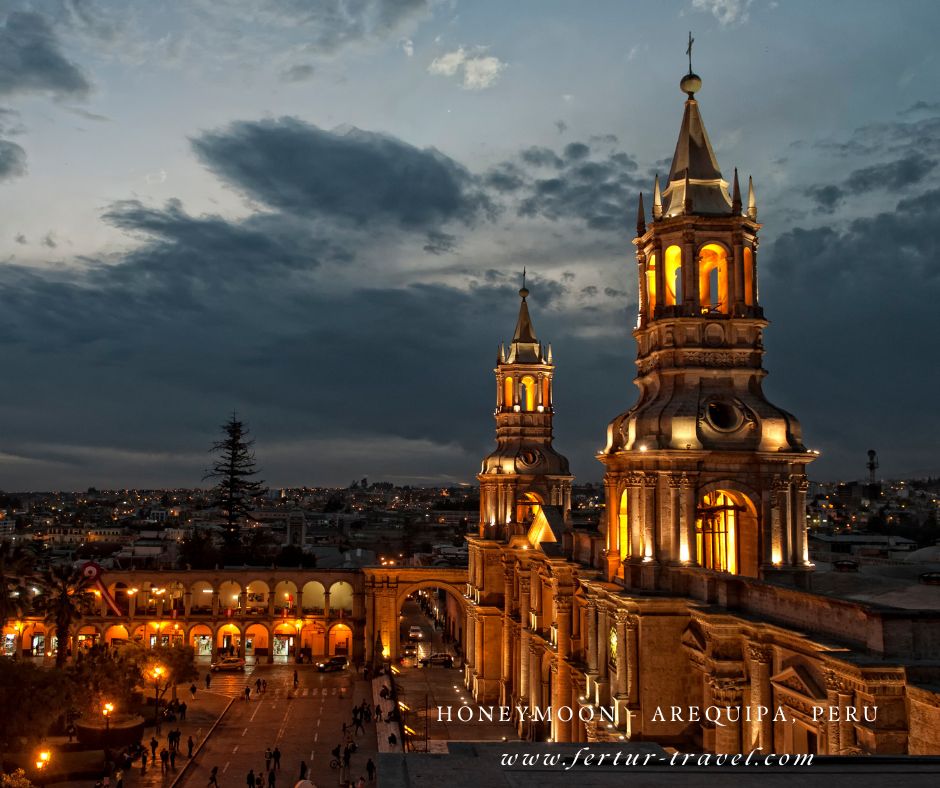 The department of Arequipa is best-known for its capital city of the same name, but the entire region is chock full of marvelous wonders that would make for an unforgettable Peru honeymoon.
First off, Arequipa is one of most charming cities in South America. Nicknamed the "White City" for the particular volcanic stone used to make many of its older buildings, Arequipa is known far and wide for its distinctive cuisine and culture.
It's large enough to offer plenty of luxury where you seek it, and strolling through the historic Plaza de Armas and Santa Catalina Monastery — all in the shadow of the iconic volcano, El Misti — will be a romantic and entrancing experience.
Outside of the city, you'll find the Colca Canyon (an ideal location for hiking or horseback riding), the native habitat of the mystical Andean condor and home to several natural hot springs.
In Arequipa, you can get a little bit of everything for your honeymoon.
Cusco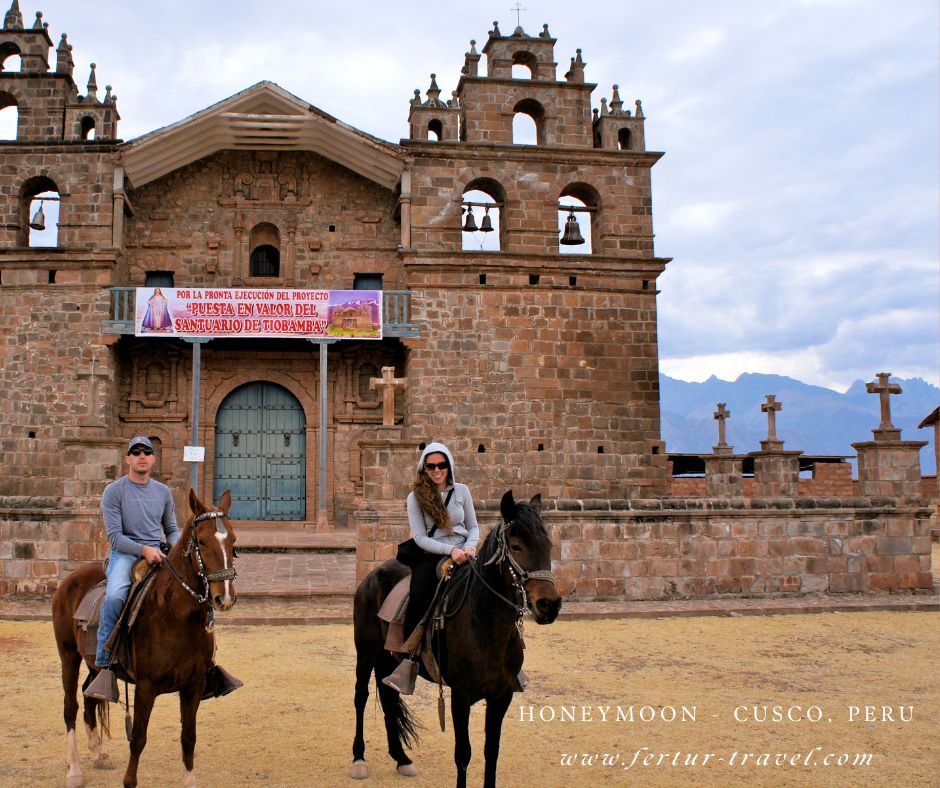 By far the most popular tourist destination in Peru, Cusco is a terrific place to enjoy your honeymoon while knocking a few items off your bucket list.
For the adventurous couple, there are several places around Cusco and the Sacred Valley to go trekking, the most famous of which being the 4-day, 3-night ascent to Machu Picchu.
If you're more of a comfort-seeking sightseer, you might prefer to arrive to Machu Picchu by the Belmond Hiram Bingham Train, which offers exquisite food and the height of luxury both on the way to Aguas Calientes and on the return trip from the Inca ruins.
In addition to Machu Picchu, Cusco has many natural and manmade wonders. The city of Cusco is captivating in its rich blend of ancient and modern culture, while the nearby Sacred Valley combines picturesque landscapes with fascinating history.
Last, but not least, don't forget Rainbow Mountain, the polychromatic treasure that looks exactly as the name suggests, which is just a day-trip from Cusco.
Ica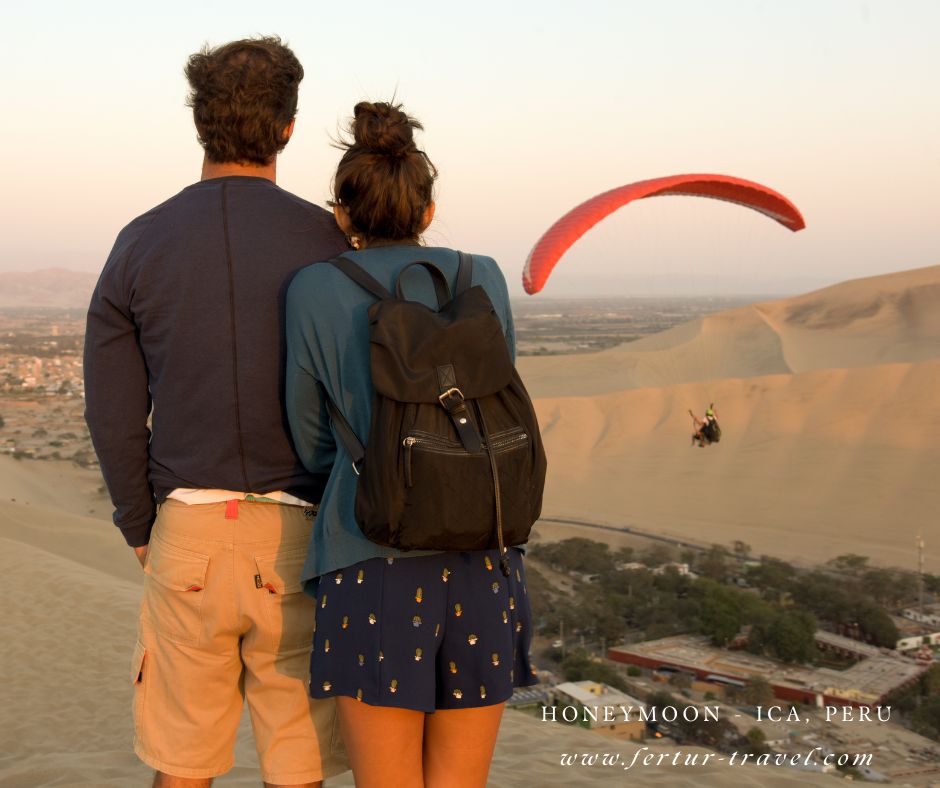 Located just south of Lima, the department of Ica is home to some of Peru's most awe-inspiring scenery, and has developed a strong enough touristic infrastructure to provide plenty of luxury.
Outside the city of Ica, you'll find the natural oasis of Huacachina: a palm tree-surrounded lagoon amid resplendent desert sands. You can explore the nearby sand dunes via dunebuggy and "sandboard," then retire to one of Huacachina's luxury resorts.
Just up the road, you'll find the Paracas National Reserve, a lovely park that can be explored by car or bike. You can also tour the nearby Ballestas Islands and see seals, sea lions, dolphins, whales, and even penguins!
By the way, if you have any doubt that Paracas is a choice romantic destination, you should know that the final two episodes of The Bachelor were filmed there last year.
Iquitos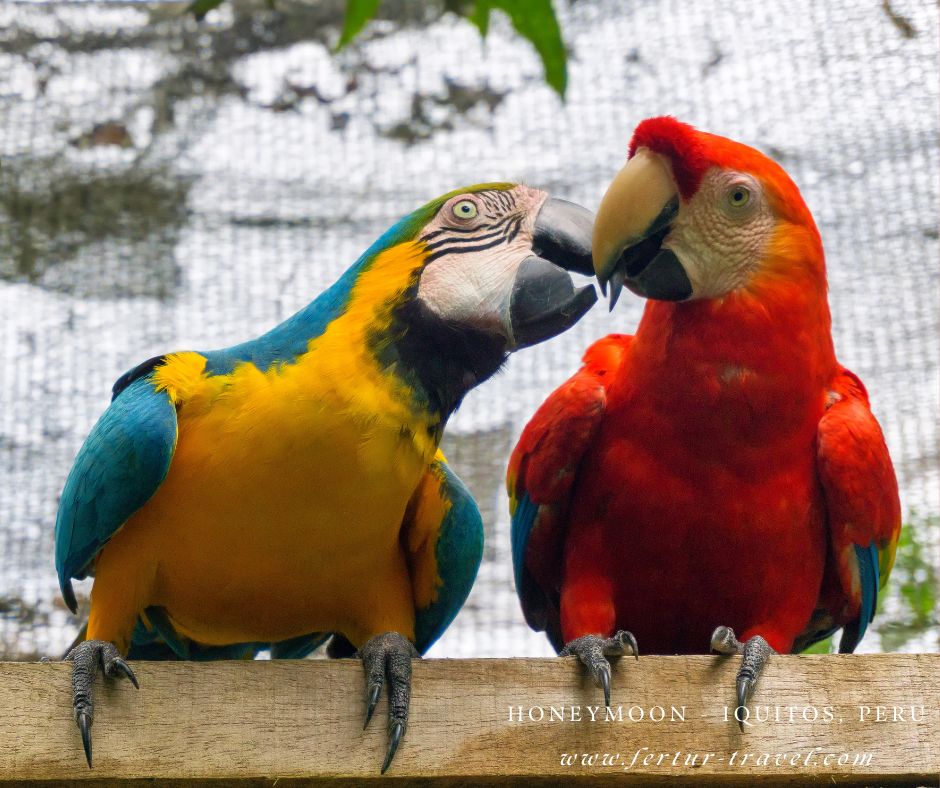 You Might Also Like: ExplorNapo Lodge 4 Days 3 Nights
The city of Iquitos is nestled deep in the Amazon jungle, in northeastern Peru near the border with Brazil, and it serves as the gateway to some of the country's best jungle tourism.
"Jungle" and "honeymoon" may sound like two strange words to put in the same sentence, but rest assured that there are touristic offerings around Iquitos that are very luxurious and romantic.
Imagine this: waking up in an open-air lodge on the banks of the Amazon River, or even a well-outfitted treehouse. Exploring the most biodiverse place in the entire world. Sipping champagne while floating down the Amazon in a luxury river cruise and seeing pink dolphins breach the water.
Seriously. What's more romantic than a pink dolphin?
Lima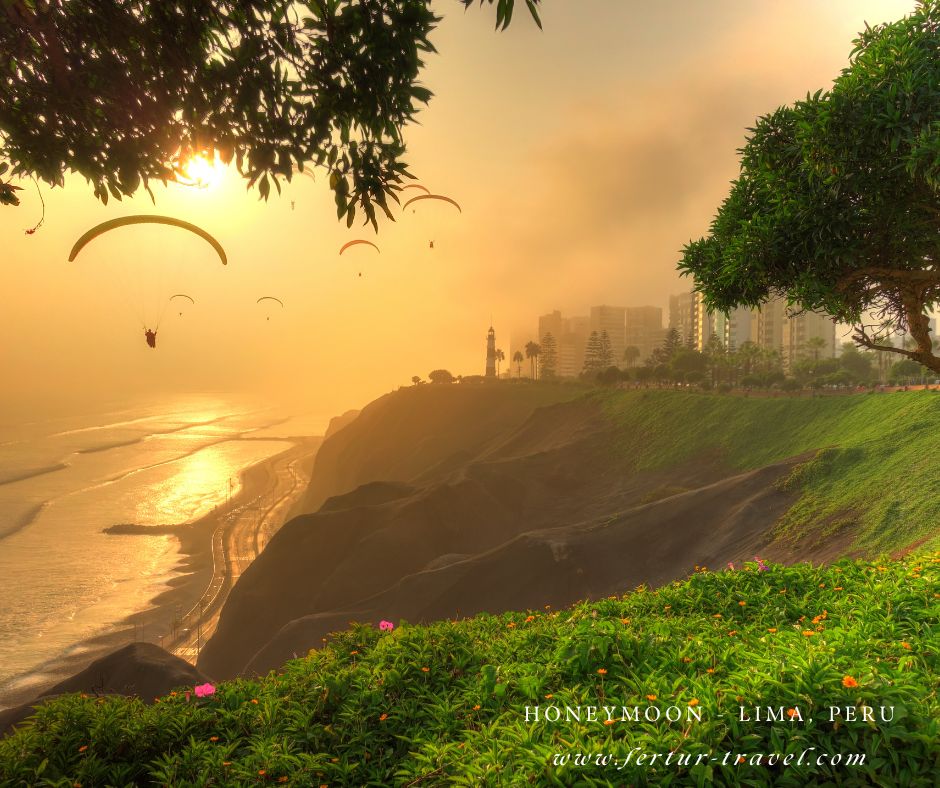 American historian William Hickling Prescott once described Lima as the "fairest gem on the shores of the Pacific." He wasn't wrong — the City of Kings has an incredible amount to offer, and would be a lovely place to spend a honeymoon.
First and foremost, Lima is one of the gastronomic capitals of the world. You could celebrate your newlywed status at either (or both!) of Lima's restaurants ranked in the world's Top 10. You can't do much better than a meal with double-digit courses.
For lovers of history and culture, Lima's historic center offers both in spades. The upscale Miraflores district boasts breathtaking sunset views — especially from the Parque del Amor (Love Park), which is an iconic backdrop for honeymooners, and lovers of all ages, pose for a photo.
Finally, the trendy and historic neighborhood of Barranco is the perfect place for a romantic afternoon walk. It is peppered with lovely galleries and shops, and the Puente de los Suspiros (Bridge of Sighs) is bursting with romance and charm.
Piura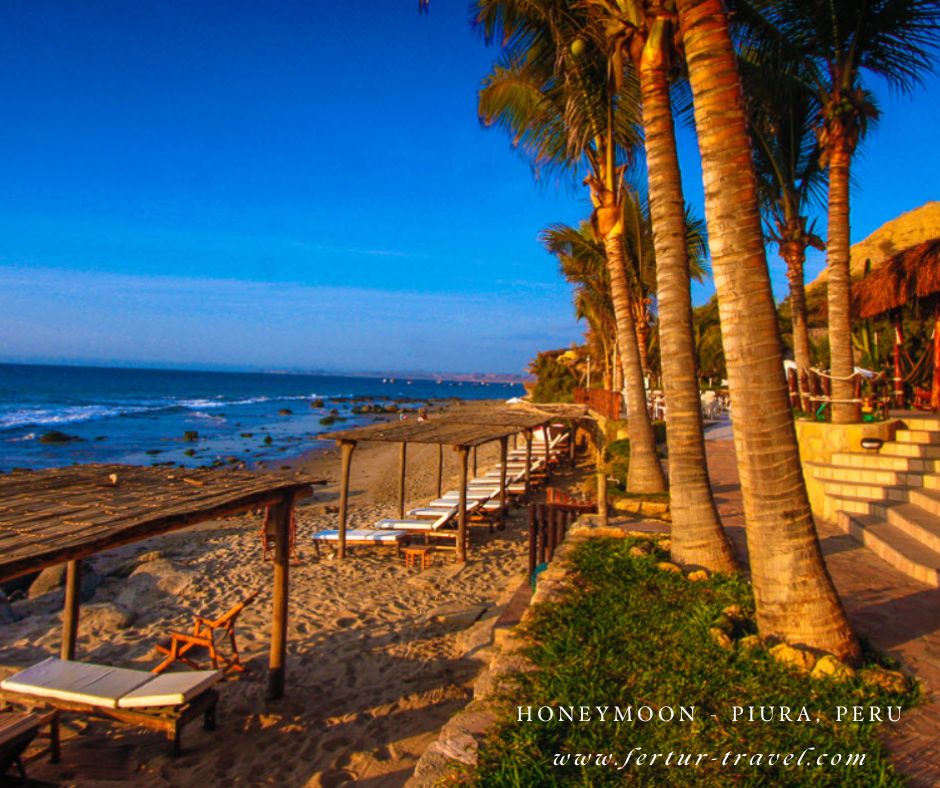 If what you seek are beach honeymoon destinations, look no further than Piura, the northernmost department on Peru's coast. Just a few clicks south of the equator, the beaches of northern Peru enjoy good weather year-round.
As far as luxury honeymoon destinations go, Piura has everything you'll need. With white sands, blue waters, the most amazing fresh seafood, and gorgeous villas just a literal stone's throw from the ocean, Piura will quickly become your new "happy place."
The beach tends to be the ideal honeymoon destination for many (at least in part), so make sure to keep the beaches of Piura — whether it be Vichayito, Máncora, Cabo Blanco, or another — high on your list.
The Best Time of Year to Book Your Honeymoon in Peru
Peru, with its diverse regions of Andes, Amazon rainforest and arid Pacific coast, can be visited all year round. But, to truly experience the must-see sites, most consider the dry season as the way to go.
But don't let the rainy season, from November to March, deter you from your journey. This season may offer more peace and better prices on luxury accommodations, even though it can mean that some popular hiking trails are less accessible. But on the other hand, the rains bring forth a lush greenery and blooming flowers, making for even more stunning and picturesque honeymoon photos.
When it comes to planning a honeymoon in Peru, it's important to keep in mind that the climate can vary greatly depending on the region. The dry season from April to October offers a more stable and sunny climate in the highlands and jungle, but not the Pacific coast. From November to March is when temperatures are highest and you'll get wetter conditions in the mountains and rain forest. But that is also the height of summer sun and balmy weather in Lima and the the northern coast.
So to summarize:
For those looking to visit Cusco, the Sacred Valley and Machu Picchu, the dry season is the ideal time to go. From April to November, you'll enjoy pleasant temperatures and sunny skies, allowing for superb views of the Andes. Keep in mind that this is also peak tourist season. For a more secluded experience, consider planning your trip in April, May, September or even October.

If you're considering a trip during the rainy season, be prepared for warmer temperatures and with intermittent rainfall, usually in the afternoons and nights. And, keep in mind that the Inca Trail is closed in February.


When it comes to Lima, the optimal time is during the rainy season, from November to March. The weather is slightly heavy in Lima, but perfect along the coast, with sunny skies and perfect swimming temperatures.

On the other hand, from May to September the mornings and evenings often bring with them densely overcast skies and a humid mist known as La Garua.


If you're looking to soak up some sun and enjoy beautiful beaches in Peru, the months of December through March is when to go and the northern coast is the place to be. During the months of December through March, the equatorial sun is shining bright, making it the perfect time to visit. Just pack your sunscreen and beach essentials, and enjoy the warm weather, amazing sea food (Incredible Ceviche!) and gorgeous scenery.


Between mid-July and early November is the optimal period for whale watching along Peru's Northern Coast. During this period, these magnificent creatures migrate from Antarctica to the warm waters to breed and give birth to their young. The chances of spotting whales during this time are quite high.


And, for those planning to visit Lake Titicaca, the dry season is the prime time to go. Clear and sunny skies, pleasant temperatures, and minimal precipitation make for a perfect tour of Peru. Just be sure to pack some extra layers as nights at that altitude can be cool.
Booking Peru Honeymoon Packages
Our romantic tours combine history, culture, and nature to create a truly unforgettable experience.

It can be all-inclusive from the moment you arrive. You can be greeted with a welcome drink and treated to a typical Peruvian romantic dinner in every hotel, ensuring that your stay is nothing short of extraordinary.

Or we can design a more adventurous holiday that allows you to experience the diversity of places, people and distinct customs in different regions up-close.
If you're interested in visiting one or more of these lovely destinations in Peru for your honeymoon, please feel free to reach out to a Fertur agent through the Contact Us form.
Whether you want to experience Lima's culture, Arequipa's charm, Ica's natural wonders, Cusco's history, Iquitos' biodiversity, or Piura's beaches (or, more likely, some combination of the above), Fertur can help tailor-make the perfect travel experience for you and your new spouse.