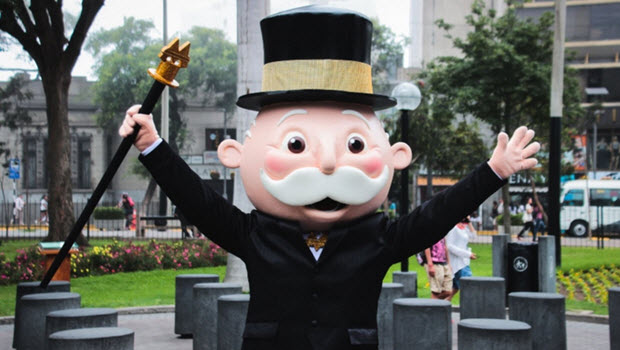 Lima voted TOP property in MONOPOLY HERE & NOW: World Edition
With nearly 4 million votes cast, Peru's capital city, Lima, is the winner.
The "City of Kings" will appear on the upcoming MONOPOLY HERE & NOW: World Edition as the most exclusive property among 22 world capitals!
Voting took place on BuzzFeed, where fans of the classic Hasbro board game were invited to pick the top properties.
The new game, set for launch later this year, will feature iconic, landmark tokens. But the rules for this new version of the game has a bucket list travel twist.
Players will compete to visit as many locations  as possible as they race around the board, collecting passport stamps as they go.
They will also collect visitor fees when opponents land on their destinations. They play who fills his or her passport first wins.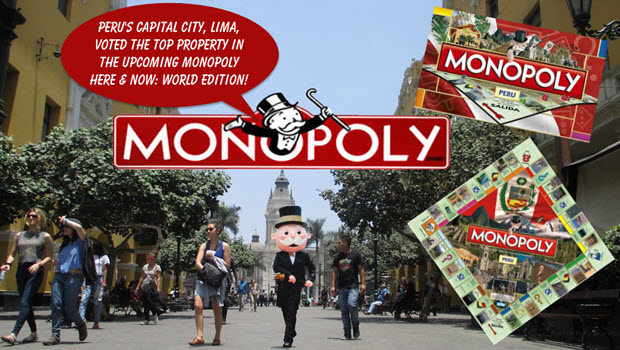 MONOPOLY HERE & NOW: World Edition
Dark Blue: Lima, Peru; Hong Kong, China
Green: Riga, Latvia; Lisbon, Portugal; Istanbul, Turkey
Yellow: Warsaw, Poland; Mexico City, Mexico; Santiago, Chile
Red: Belfast, Ireland; Athens, Greece; Belgrade, Serbia
Orange: London, England; Moscow, Russia; Tokyo, Japan
Magenta: New York, NY, U.S.A; Amsterdam, Netherlands; Sydney, Australia
Light Blue: Queenstown, New Zealand; Cape Town, South Africa; Taipei, Taiwan
Brown: Giethoorn, Netherlands; Madrid, Spain