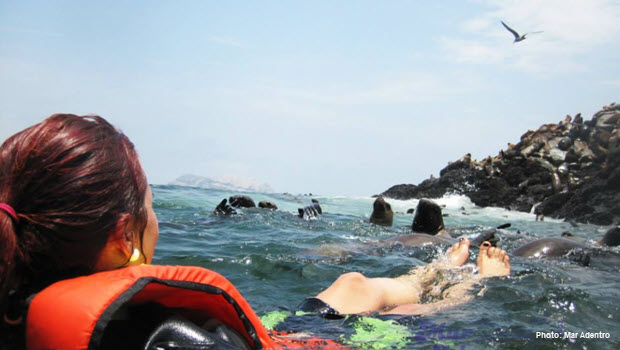 Swim with Sea Lions in Peru: Palomino Island Boat Tour
It's certainly not every day that you get to enjoy the experience of jumping into the ocean and swimming with marine wildlife. But if you find yourself passing through Lima, all it takes is a quick jaunt to nearby Palomino Island to swim with sea lions in Peru.
So, if you've been wondering, "where can I swim with sea lions?", look no further. A tour of the Palomino Islands is the perfect way to fulfill your dream of hopping in the water alongside the whiskery, blubbery marine mammals.
About the boat tour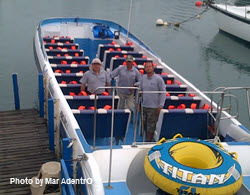 Most tours for swimming with sea lions in Lima set out from Callao, the historic port adjacent to the Peruvian capital. Typically, you'll get a boat tour of the islands with some fascinating information about the history and science of the islands, then, finally, a chance to hop in the water with the sea lions.
The tours tend to last about four hours and end with a drop-off back in Callao.
Geography and History of Palomino Island
The Palomino Islands are a small archipelago right off the coast of Lima, consisting of several small, rocky islands, as well as two larger islands: El Frontón and San Lorenzo Island (the latter of which is the largest island in all of Peru).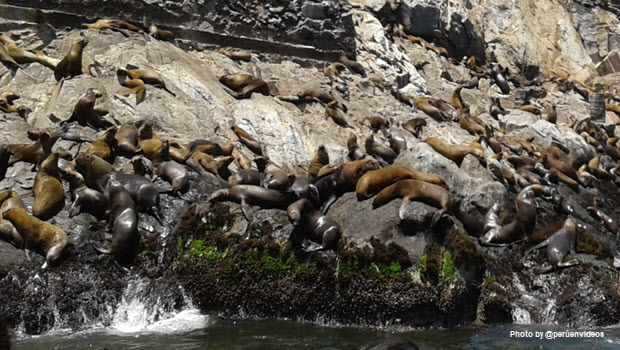 Separated by Callao by only a narrow strait, the islands and surrounding waters hold some of the country's richest history. El Frontón, for example, is home to a prison that long held the country's most high-profile and dangerous criminals (not unlike Alcatraz).
Is it safe to swim with sea lions?
Absolutely. Sea lions aren't, by nature, particularly hostile animals, and if they are, it's due to proximity to breeding grounds. This tour is far from the areas where sea lions breed, so any territorialism will not be a factor.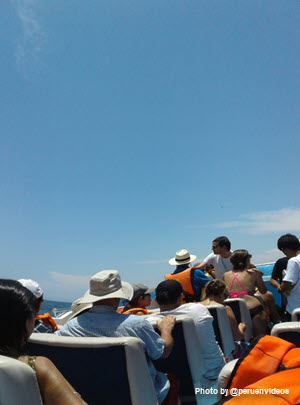 Around the Palomino Islands, hostility from sea lions is unheard of. The animals have proven to be playful and curious in the presence of humans. Furthermore, experienced tour guides will be assisting you throughout the process, so there will be nothing to worry about.
Additionally, if you have concerns about the safety of the tour, you may be comforted to know that SERNANP, Peru's National Service for Protected Natural Areas, officially recognizes the boat tour operators for the Palomino Islands, so there is government regulation of the quality and safety of the tours.
If seasickness is your concern, there are many precautions that can be taken to minimize your susceptibility to dizziness or motion sickness:
Consider motion sickness medicine (Gravol is widely available in pharacies over the counter
Get plenty of sleep the night before
Eat a light breakfast. Don't go on an empty stomach (but also avoid heavy, greasy food beforehand)
Wear sunscreen and a hat to avoid sunburn and overheating
Drink plenty of water
Avoid looking at newspapers, books, or your phone while on the water
What should I take on the Palomino Island tour?
We recommend taking light clothing, lots of water, sunscreen, sunglasses, and a hat for shade. The tour will provide most of what you need for the boat trip; your main concern should be staying hydrated and cool.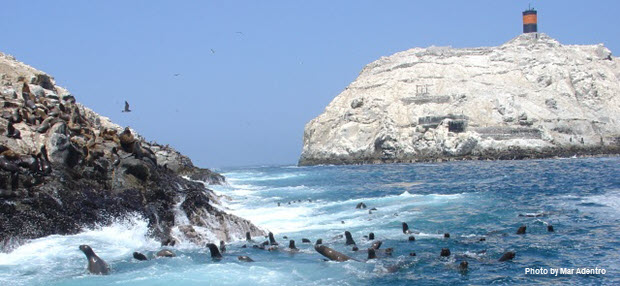 How do I book a tour to swim with sea lions in Peru?
Most travel to Peru takes you through at least the airport in Lima, and it's common for travelers to spend a few days exploring one of the world's historical, cultural, and gastronomical centers.
If you are traveling through Lima — either as a destination, or a quick stop on the way to Cusco or another domestic site — the Palomino Island boat tour is a wonderful way to spend a day. We invite you to get in touch with a Fertur agent for a tailor-made itinerary for your time in Lima.
Let us know if you would you like more information about the Palomino Island Tour: