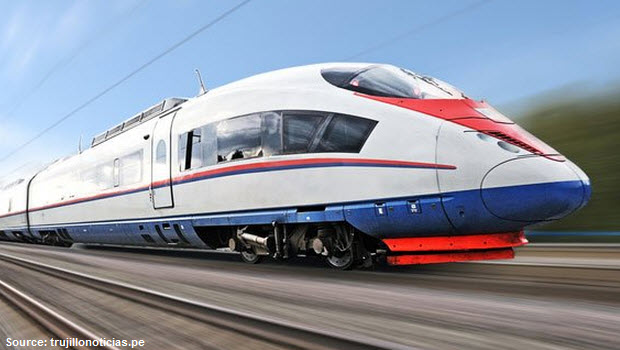 Travel News: Coast Rail planned for Peru
Peru is planning a $9.5 billion Coast Rail project that would connect the capital Lima with popular tourist destinations to the north like Piura, Chiclayo and Trujillo, and with the southern Pisco-producing region of Ica.
The announcement about construction of the 832-mile train line was made over the weekend by Transportation Minister José Gallardo.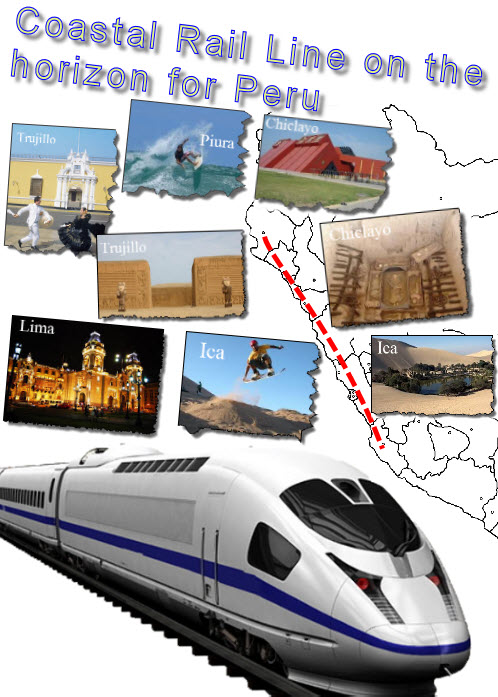 "This is a project with a long-term vision," Gallardo reportedly said. "The Coast Train is a modern infrastructure project that we are going to have in the future and we will work to make it a reality."
The long term project would run from Lima's port of Callao north up to to Sullana, Piura, and from Lurin to Ica, Gallardo told daily newspaper La Republica.
  Share this post on Facebook, Twitter and Google+