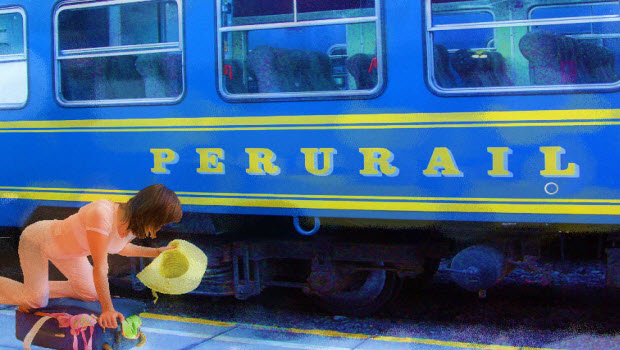 Rain and Sacred Valley rail repairs prompt PeruRail train detour
After another heavy rainy season damaged tracks, railway concessionaire Ferrocarril Trasandino has  shut down PeruRail's operations between Cusco and the Sacred Valley through the month of June.
But basically, all trains originally scheduled to depart from Cusco – Poroy Station to the Machu Picchu Station in Aguas Calientes will be operating through a Bi-modal Service (bus+train) until June 30, 2013.
The specific route changes are as follows:
Vistadome 31, 203 and Expedition 33 will be running by bus from Wanchaq station (Five minutes by bus from downtown Cusco)
The bus will then take you to Pachar Station (1½ hrs) and from Pachar station, trains will be following the normal route to Machu Picchu station in Aguas Calientes.
Buses from Wanchaq station will be departing at the same time as PeruRail's normal train schedules.
The same situation will also apply to the following services: Vistadome 32, 604 and Expedition 34. The transportation from Pachar Station to Wanchaq Station will be by bus.
Please note that services between Ollantaytambo station and Machu Picchu station will not be modified.
Hiram Bingham passengers
Departure will be by bus (1½ hrs) from Wanchaq Station to Río Sagrado Hotel. From Río Sagrado you will be transferred by train to Machu Picchu station. The same applies for the return journey.