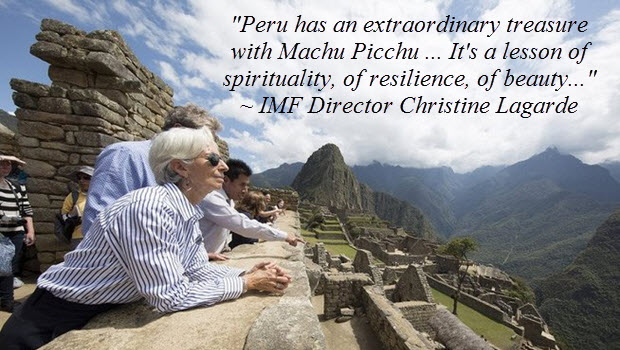 Machu Picchu offers a lesson of spirituality, resilience & beauty, says IMF chief
The world's top economist, Christine Lagarde, managing director of the International Monetary Fund (IMF), had this to say about Machu Picchu after touring the Inca Sanctuary: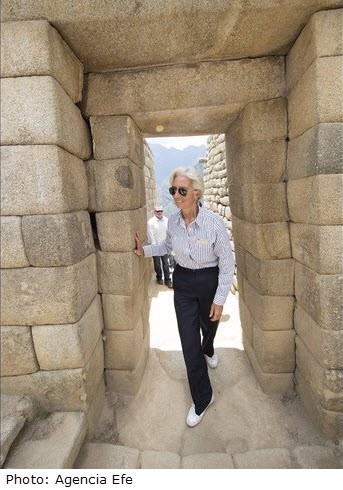 "It's a lesson of spirituality, of resilience, of beauty and it's extremely impressive to go back into time to the 15th century and to see how these constructions were designed, thought through, and so much in sync with nature."
Lagarde made her comments to Spanish news agency Efe following her guided tour of the citadel. "I've enjoyed this tremendously, and I think that Peru has an extraordinary treasure with Machu Picchu," she said.
Lagarde embarked on her Machu Picchu tour ahead of the 2015 IMF and World Bank Annual Meetings in Lima, set to begin later this week.
Asked what her expectations were for the meetings, she replied:
"Well, I hope it's going to be as beautifully designed and as productive as the Incas were in the 15th century, but I certainly hope we can bring people together and we can resolve that multi-nationalism is indispensable at a time when we have many challenges, but where we can also overcome the problems that are facing the world — not just countries, but the world."