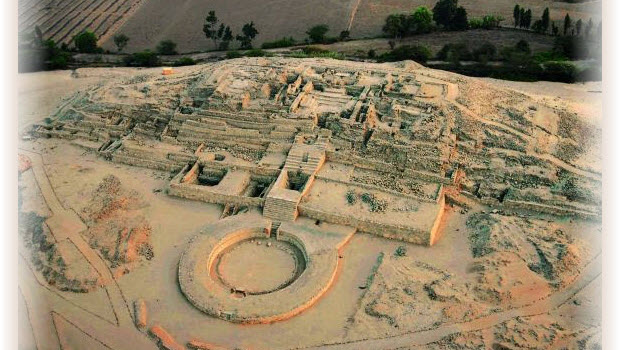 Celebrations marking discovery of Ancient site of Caral
Eighteen years ago, this month, archaeologist Dr. Ruth Shady began her breakthrough investigation of Caral, one of the oldest civilizations in the Americas.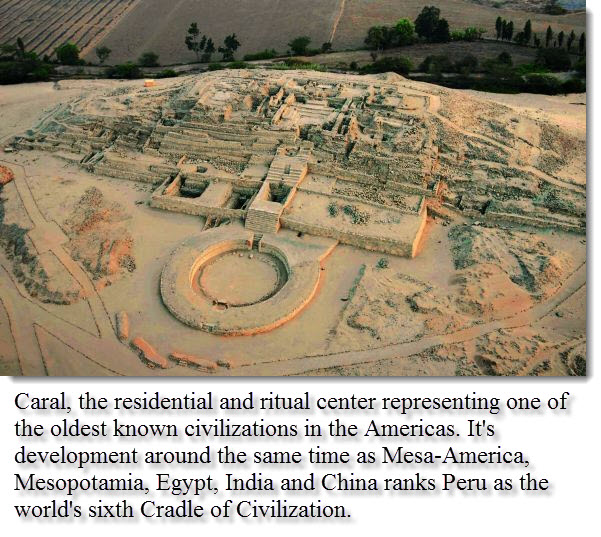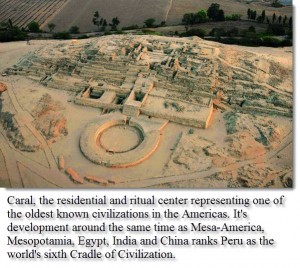 In this residential and ceremonial center she discovered six pyramids, and a series of middle-sized and small buildings, including temples, residential areas, public plazas, amphitheaters, storehouses, a circular coliseum, tombs, altars and streets.
Radiocarbon analysis confirmed that the site developed between the years 3000 to 1800 B.C. during the Late Archaic Period. That's contemporaneous with the ancient civilizations that rose up in Mexico, Mesopotamia, Egypt, India and China.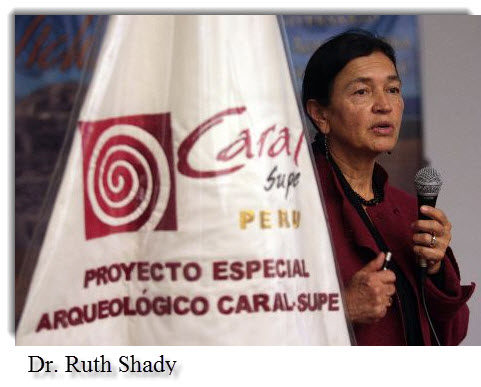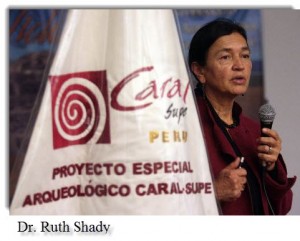 With Caral, Peru was recognized as the world's sixth known Cradle of Civilization. The ancient city was added in 2009 to the list of  World Heritage sites by UNESCO. Pottery, musical instruments and a "quipu" (the knot system used in Andean civilizations through Inca times to record information) are just some of the artifacts found on the site,  testifying to the development and complexity of Caral society.
Shady's archaeological project, the central government and local officials have planned a series of events and activities to commemorate the 18th anniversary of scientific research of Caral.
On Friday, Oct. 19,  there will be a workshop for on Rural Tourism "promoting tourism in my land." The workshop will be aimed at the Supe Valley residents, local restaurants, hotels and tour operators.
On Sunday, Oct. 21, the archaeological project will hold a Sculpture Contest "Recreating the Cultural System: Social Constructivism and the Primal Caral Civilization." Participants will compete to make replicas of the figurines found in the excavations at Caral.
The anniversary celebration will culminate with weekend activities starting on Friday evening, Oct. 26, with a "pago a la tierra" (Payment to earth)"  ceremony to honor the Pachamama. On Saturday, Oct. 27, the festivities will conclude with a "Caral Raymi", which will include an awards ceremony for competitions and guided tours of the ancient ruins.
If you like this post, please remember to share on Facebook, Twitter or Google+