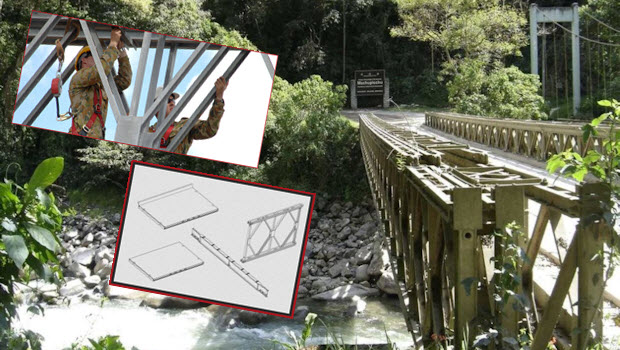 A new bridge to Machu Picchu
Work is set to begin next week to replace Puente Ruinas, the 60-year-old modular Bailey bridge that spans the Vilcanota River to Machu Picchu.
State news agency Andina reports that the work will not affect the flow of buses so visitors to the Inca Sanctuary need not worry about reaching Peru's "Wonder of the World" destination.
Puente Ruinas will  be replaced with a new 40-plus meter long pre-fab Acrow bridge. The New Jersey-based manufacturer's Web site states that the fully hot-dipped zinc galvanized steel components are "engineered to exceed a 75-year life span with little to no rust," even in a tropical jungle environment like Machu Picchu.
Installation of the new steel span will reportedly take about two weeks to complete.
Acrow Bridge, of Parsippany, N.J., signed a deal last year with Peru to supply 65 modular steel bridges, several of which have already been erected in the Cusco region.