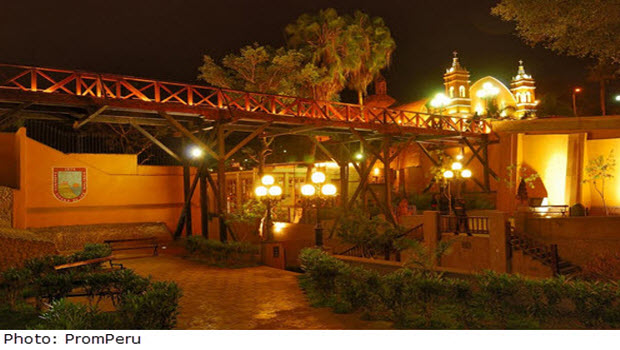 Barranco's Bridge of Sighs to undergo makeover
Peru's tourism ministry and the district of Barranco are about to embark on a major makeover of one of Lima's best known spots for lovers to steal an enchanted kiss.
Barranco's famed nighttime attraction for traveling couples, el Puente de los Suspiros, or the Bridge of Sighs, will undergo a 940 thousand sole (or about $338,000) restoration. The work is scheduled to begin later this month, and should be completed in September. It's part of a larger 10 million sole renewal project, that will also repair the dilapidated La Hermita Chapel.
The work will include replacing the rotted and damaged pine planks that span the 92-foot long bridge, built in 1876.
"There will be no modification to the design, nor will they build any additions. It's just restoration,"  said Barranco's district mayor, Jessica Vargas.
Legend has it that if you can successfully hold your breath while walking the full expanse of the bridge while concentrating on a romantic wish, your heart's desire will be granted.