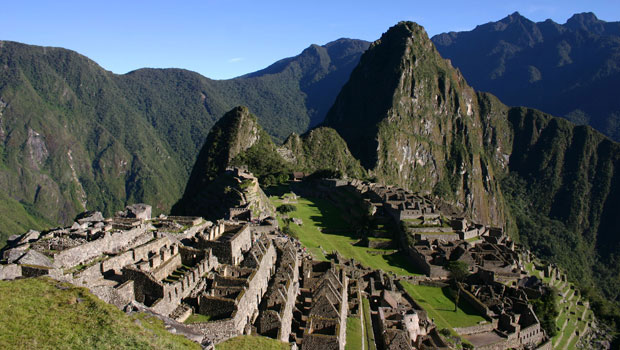 Machu Picchu visitor schedule to change and bathrooms to be added
But the aim is not to increase the number of tourists entering the Inca sanctuary, officials insist.
A new ticketing system will be implemented by year's end for visitors to Machu Picchu to enter the Inca citadel in two shifts, one in the morning and the other in the afternoon, Peru's vice minister of Culture said this week.

The change is being made to streamline access and even out load capacity at the ruins, Luis Jaime Castillo told reporters.

"The idea of creating two shifts is not to put more people into Machu Picchu, but rather to distribute them more adequately," he said. "As it stands now, 90 percent of visits to the sanctuary occur in the morning, and the rest in the afternoon. In other words, the current distribution is not right."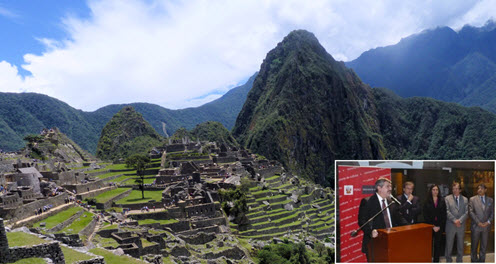 Pressure from Peru's tourism industry has been mounting in recent years to increase the number of visitors to Machu Picchu.
The creation of entry shifts, and predetermined routes with mandatory tour guides and time limits have been some of the main strategies advanced to maximize carrying capacity.
Rules promulgated by the Ministry of Culture in Cusco, currently under review, would do all of those things.
But Castillo dismissed suggestions that the creation of shifts would be used to increase the total number of daily visitors from the current official limit of 2,500 to 4,500.
But in fact, Peru started to blow past the 2,500 daily limits agreed to with UNESCO starting in 2011.
The Ministry of Culture announced in January that it was considering the establishment of distinct morning and afternoon periods of admission into Machu Picchu.
Another possible plan then-under consideration, which will now come to pass is the installation of high-tech toilets within the archaeological sanctuary, equipped to handle disposal of solid waste, Castillo said.
"We are working with representatives from the Technological University of California in the aforementioned processing of solid and liquid waste," he said.
If you like this post, please remember to share on Facebook, Twitter or Google+