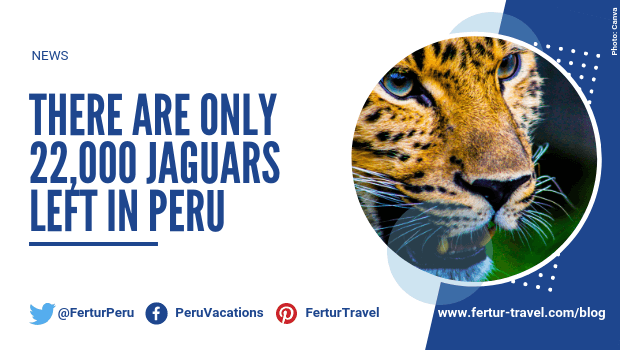 There Are Only 22,000 Jaguars Left in Peru
New data from Jaguar Connection, a corporate responsibility initiative of the Latin American energy company ISA, indicates that the number of jaguars living in Peru has dwindled down to 22,000 — only half of what the number would be in the absence of illegal poaching of the rare animal.
The news about Peru's wild jaguar popularization recently made headlines in local daily newspaper Perú21.
Peru has the second-most jaguars in South America, behind Brazil, according to the NGO Panthera. In the larger region of Latin America, only about 173,000 jaguars remain in the wild, according to the International Union for the Conservation of Nature (IUCN).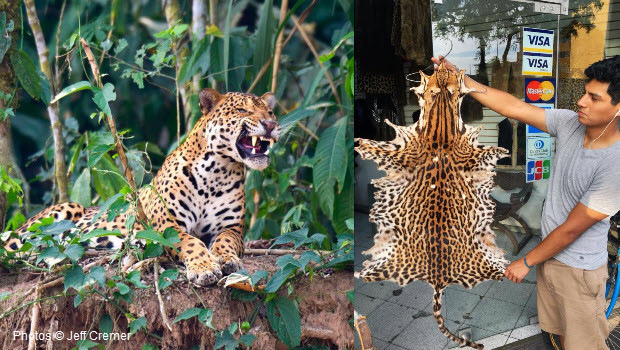 That number alone may not sound small, but the illegal trade of the skins, fangs, and other parts of jaguars has seen the species' numbers diminish significantly in recent years — so much so that it has been designated as an endangered species on the IUCN's Red List.
The decreasing number of wild jaguars is detrimental for a number of reasons. The jaguar fulfills a very distinctive and important role in the delicate jungle ecosystem. In its capacity at the top of the food chain, the jaguar regulates the number of animals lower in the pecking order, in turn regulating the availability and balance of water and plant resources.
Beyond the ecosystem, the jaguar also holds a very important place in Latin American culture. Societies on the continent have for millennia considered the jaguar an integral part of their religion, cosmology, and heritage. The loss of the jaguar in the region would represent the loss of hundreds of years of cultural heritage, from Mexico to Peru.
In terms of action, there are two things anyone can do to help stem the extinction of the mystical jaguar on the American continent. First, don't engage in the illegal trade of jaguar skins, teeth, and other parts. And second, help raise awareness about this pressing issue, so that the movement to end the black market trade of jaguars can be strengthened.