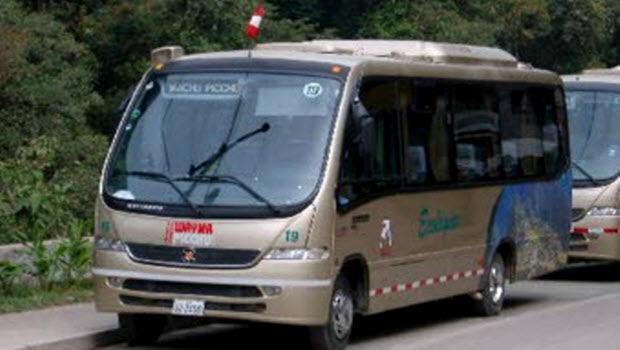 Bus ride up to Machu Picchu hiked, AGAIN!
The round-trip bus fare between Aguas Calients and Machu Picchu is about to increase for foreign tourists more than 26%, from $19 to $24.
Consettur Machupicchu S.A.C., the consortium that holds monopolistic control of bus transport to the Inca citadel, just published the surprise fare hike on its Web site, to go into effect February 1.
The price increase — and angry reaction it has sparked — conjures memories of Consettur's attempted rate hike for 2013, which it later scaled back significantly in reaction to the ensuing uproar.
Now, as then, Peru's main tourism associations are screaming foul.
"The company Consettur has been exercising its dominant position for years, increasing fares without oversight by the Peruvian State," said Enrique Quiñones, president of the Peruvian Association of Tour Operators Inbound and Domestic Tourism (APOTUR) in a statement.
"It is estimated that Consettur's income in 2015 will be $25 million, with only 20 minibuses operating on the route," Quiñones added. "A very lucrative business, and one that is exempt from general sales tax, since it is considered public transport."
Quiñones said APOTUR plans to lobby various government agencies "to ensure that competition prevails" and that Machu Picchu "is not compromised" by Consettur's abuse of its dominant position.
Elmer Barrio de Mendoza, president of the Peruvian Association of Adventure Tourism, Ecotourism and Specialized Tourism (Aptae), said that Consettur's rate does not correspond to any improvement in the consortium's fleet or its service.
The fare hike "violates the most basic sense of corporate decency, and should give rise to an immediate response from the tourism sector to end this monopoly," he said.
Consettur has been scrutinized for years for the questionable circumstances under which it claimed its 30-year concession.  The consumer protection and intellectual property rights agency INDECOPI hit the consortium in 2009 with a fine of 177,500 soles because of irregularities in its filings.
Consettur originally submitted to INDECOPI documentation certifying that its concession contract with the District Municipality of Machupicchu (AKA: Aguas Calientes) was signed in September 1995 for a period of two years. The contract was extended to up to 10 years in 1997, according to the filing,  and was ultimately resolved by mutual agreement in 2003 to extent for a total of 20 years.
However, after a complaint was filed by the Association of Tourism Agencies in 2005, Consettur produced a different contract certifying that the original concession period was for three decades.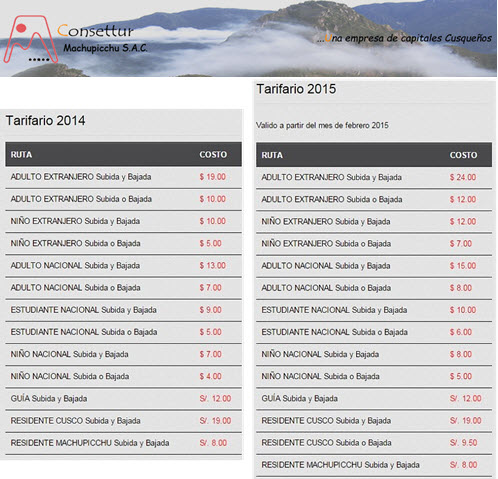 If you like this post, please remember to share on Facebook, Twitter or Google+