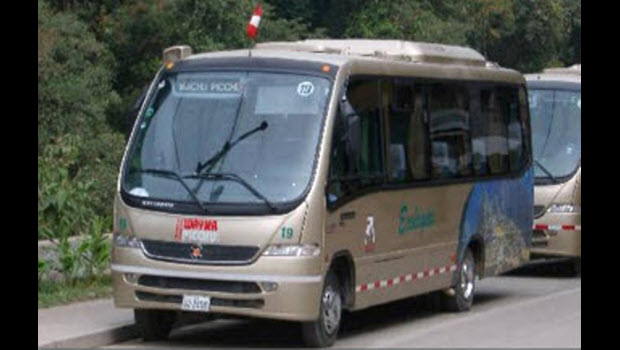 Consettur imposes 2013 rate hike for bus ride up to Machu Picchu
Consettur Machupicchu S.A.C., the consortium that holds monopolistic control of bus transport up to Machu Picchu, plans to hike its round-trip fares starting Jan. 1 from $17 to $20 for foreign tourists.
The round-trip rate for Peruvian tourists to ride the 20-minute bus to and from the iconic archaeological ruins also will increase from $12 to $14.
The consortium — which is scheduled to maintain control of the switchback access road under a disputed concession until 2025 — announced the fare increases over the weekend on its Web site.
Reaction to the impact on consumers was met with protests from tour agencies and consumer advocates. It also sparked consternation  from Congresswoman Gabriela Pérez del Solar.
"It seems to us flippant that lacking the presentation of some serious cost structure, they would increase the fares for a round trip route of 10 kilometers (6.2 miles)," Pérez del Solar told newspaper El Diario del Cusco. "Besides being discriminatory in itself, it results in a differentiation between Peruvians and foreigners that you don't see anywhere else in world."
Pérez del Solar has reportedly filed a formal complaint with the Congressional Commission of Foreign Trade and Tourism.
Incoming tourists are not the only ones who will be hit by Consettur's fare hikes. Residents of Aguas Calientes, the town below Machu Picchu will pay S/.8, an increase of one Nuevo Sol. And residents of the Inca capital city of Cusco will see a hike from S/. 18 to S/. 20.
"The route between the town of 'Aguas Calientes' and Machu Picchu is very short, nevertheless, this stretch of road has to be the most expensive in the world," Marco Ochoa, former president of the Association of Tourism Agencies in Cusco (AATC ) told Lima daily La República.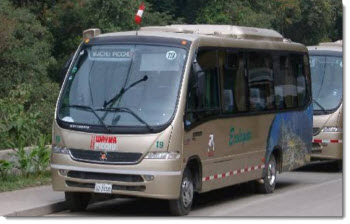 He added that there is concern in the tourism sector over potential economic losses as a result Consettur's fare hike, because of previously sold tour packages that did not account for the unjustified increase. Many agencies will have no choice but to pass that extra expense on to their clients.
The president of the Front for the Defense of the Interests of Machupicchu, Hipólito Salas, told La República that the fare increases represent a disservice to everyone who is in business in Aguas Calientes. He said domestic tourists, faced with the fare hike, will make up for it by spending less in local shops and restaurants.
Consettur Machupicchu S.A.C. is comprised of nine transport companies and got its start in August 1995, after then-President Alberto Fujimori fast-tracked the privatization of tourism concessions and cut bare bureaucratic oversight and controls to help re-ignite Peru's economy following years of hyper-inflation and political violence.
His campaign was, and continues to be, assailed by many critics for a gross lack of planning and foresight.
For its part, Consettur has been under fire for years for the questionable circumstances under which it claimed its 30-year concession. It faces an ongoing investigation by Peru's Attorney General and was ordered to pay a stiff fine levied by INDECOPI, the consumer protection and intellectual property rights agency.
Consettur originally submitted to INDECOPI documentation certifying that its concession contract with the District Municipality of Machupicchu (AKA: Aguas Calientes) was signed in September 1995 for a period of two years. The contract was extended to up to 10 years in 1997, according to the filing,  and was ultimately resolved by mutual agreement in 2003 to extent for a total of 20 years.
However, after a complaint was filed by the Association of Tourism Agencies in 2005, Consettur produced a different contract certifying that the original concession period was for three decades.
INDECOPI reacted to the contradictory filings by hitting the consortium in 2009 with a fine of 177,500 soles.
If you like this post, please remember to share on Facebook, Twitter or Google+