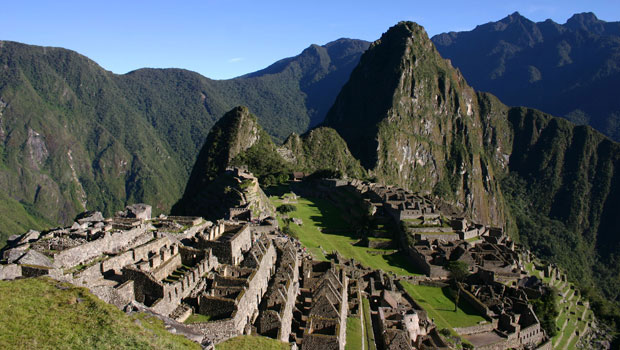 Machu Picchu reopens to more than 1,200 visitors and one Hollywood movie star, ending two-month closure
Peruvian Times Report:
Peru's famous Inca citadel Machu Picchu reopened to tourists on Thursday after closing in late January due to flooding and mudslides that washed away large portions of the rail line leading to the UNESCO World Heritage Site.

According to daily La República, Edgar Miranda, the mayor of Aguas Calientes – the town that sites below Machu Picchu – said that dancing groups and musicians dressed in traditional clothes greeted some 900 tourists who arrived at the towns train station. By the end of the day, more than 1,200 tourists visited the ruins, according to Andina correspondent Percy Hurtado Santillán.

Among the first wave of tourists during Machu Picchu's much anticipated reopening was Hollywood star Susan Sarandon, who was decorated with the Order of Sun medallion, state news agency Andina reported.

Peru's National Institute of Culture (INC) is rationing entrance tickets to Machu Picchu to ensure the Inca citadel isn't inundated by visitors. The INC said tourists could only purchase the tickets in Cuzco and that anyone wishing to hike the Inca Trail to Machu Picchu would have to show they have a return ticket and confirmed seat on the train from Aguas Calientes to the train station at Piscacucho.

Current access to Machu Picchu is done by traveling by road from Cuzco or Ollantaytambo to Piscacucho at Km82, where tourists can board a train to Aguas Calientes at Km110.