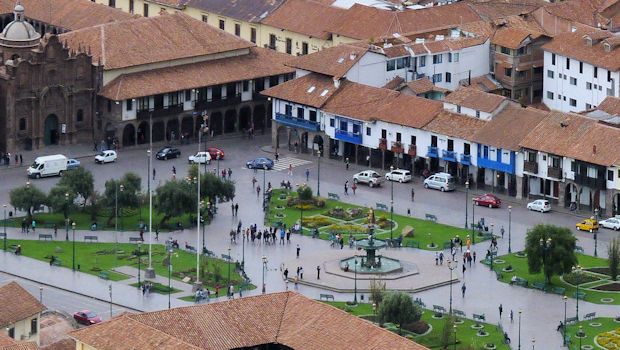 Pilot project: Cusco's main plaza a vehicle-free pedestrian zone
Starting Monday, April 6, the Plaza Mayor of the Imperial Inca city will be closed to vehicular traffic, Cusco Mayor Carlos Moscoso tells reporters.
It's part of a pilot project that aims to eventually turn the historic center of the Inca Imperial capital into a 100% pedestrian zone.
The pilot project was launched this week, but not without causing some major tie-ups.
The headline in today's edition of El Diario del Cusco, the headline read:
More harm than good generated  

Pedestrian pilot plan causes inconvenience
Critics say the mayor's administration is rushing into the project without adequate planning and construction of new roads and infrastructure around the historic center.
Advocates maintain the aesthetic and conservational value of removing vehicles from the heart of the Inca capital will make the switch more than worth it in the end.