Cajon – Peruvian rhythm and beyond
The cajón is little more than a wooden box with a hole in it, yet it is one of the world's most popular percussion instruments in the world today.
This six sided drum provides the hypnotic pulse of Peruvian Criollo and Afroperuano, as well as musical genres around the globe.
The cajón was invented in Peru by African slaves during the early Spanish colonial period. Deprived of their instruments, they fashioned improvised drums from inconspicuous shipping crates, which helped them get around laws prohibiting traditional African music. They kept their culture alive.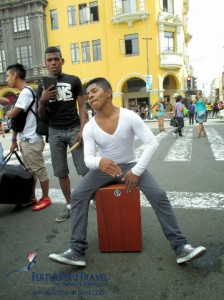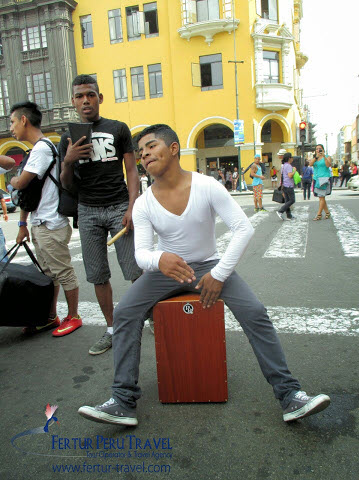 According to this Ted.Ed video, Paco de Lucía, the virtuoso guitarists, and his percussionist Rubem Dantas introduced the instrument to Europe.
They discovered the cajón while on tour in Peru in 1977 and — recognizing its potential in flamenco music — brought it back to Spain.
The cajón caught on immediately with flamenco musicians. It was they who thought up the idea to stretch a guitar string inside the box behind the cajón's striking surface, or  tapa. That innovation remains a prominent feature of the modern instrument.
Last year, Paco de Lucía was honored during the VII International Festival of the Cajon Peruano.
This year, the week long festival will kick of on Saturday, April 25, from 10 a.m., with the annual Afro-Peruano drum fest in Lima's historic Plaza de Armas. Register an bring hour cajón to join in the world's largest Cajón Afro-peruano jam session.
The festival this year commemorates the event's founder and director Rafael Santa Cruz. A tireless champion of the Afroperuano music, he died unexpectedly of a heart attack last August.