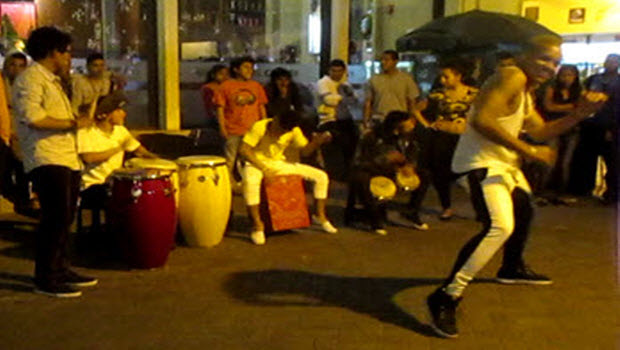 Trip to Peru: Lima's street theatre renaissance
Some words of travel advice: On your trip to Peru, take some time to stop and explore before you skip off from Lima to Machu Picchu.
For those who do, there is some of the world's best food, fabulous hotels and amazing museums.
But there is another payoff: a grand spectacle of inventive dancers, musicians, mimes and artists who are fueling a street theater renaissance in the Spanish colonial city center.
Strolling own Jiron de la Union, you'll see a crowd gathered as the performance begins with tasty hot guitar licks.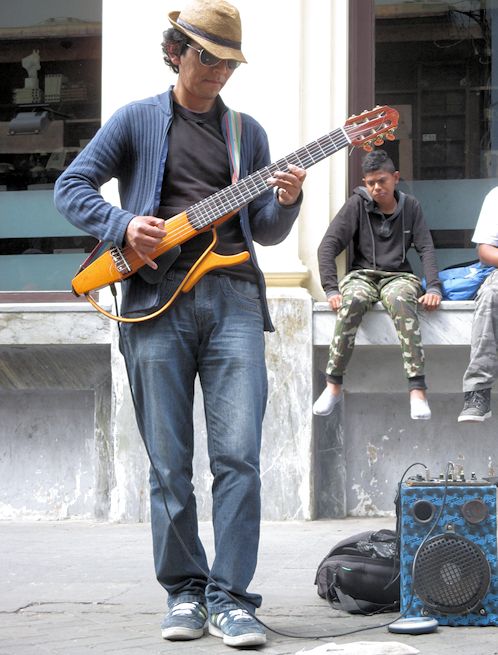 In some cases, the venue is a side street. The performer might being playing more traditional music on a beat-up steel string acoustic guitar, using ingeniously improvised equipment to amplify his voice and instrument.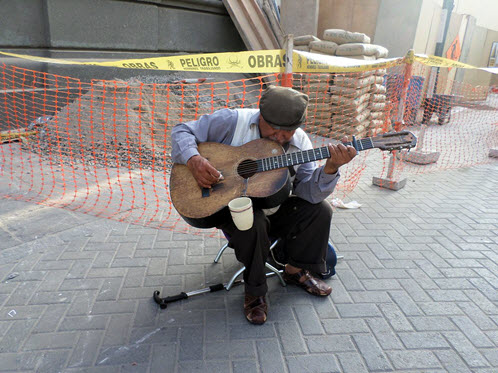 Up the block, an artist with colored chalk works on a piece of religious art.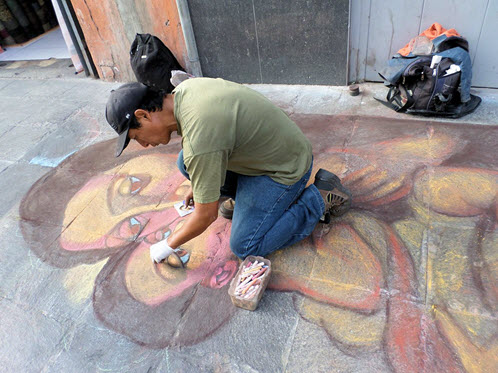 Night falls, and the spectacle turns surreal. The laws of physics go out the window.
A man stands motionless, holding a bamboo pole straight up.
Above him, his companion is suspended in mid-air, grasping the bamboo with the seemingly effortless grip of a jazz bass-player…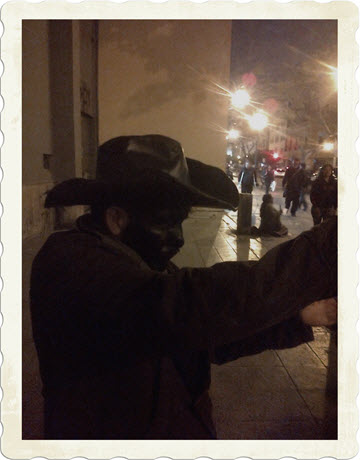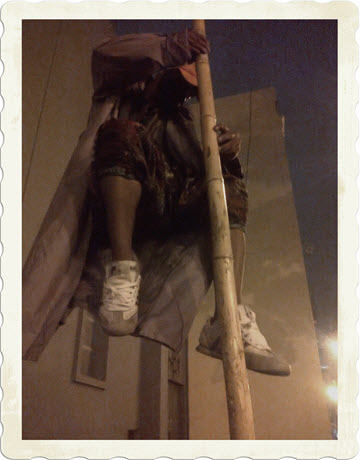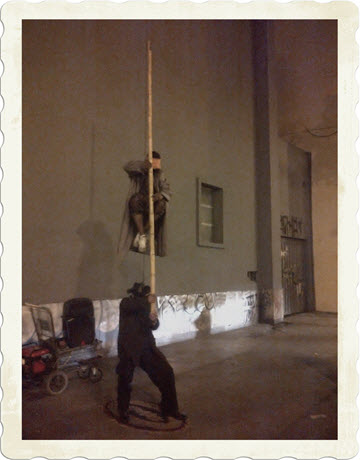 It's a burgeoning performing arts scene in Lima's historic center. When you visit Peru, definitely make time to come see it for yourself.
If you like this post, please remember to share on Facebook, Twitter or Google+