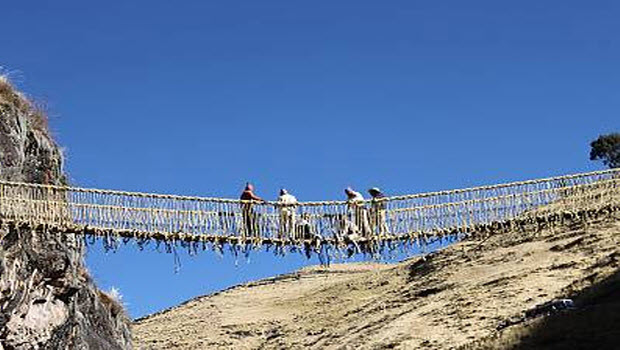 UNESCO eyes Q'eswachaka Inca rope bridge for heritage list
Each year, villagers from four communities in a remote corner of Peru's southern highlands come together to hand-weave a new 120-foot rope bridge, as they have done for the last six centuries.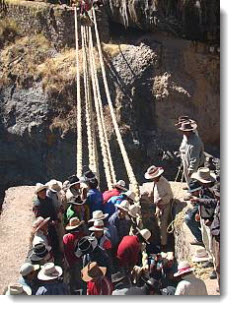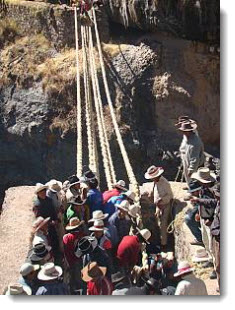 The three-day communal weaving and hanging of the Q'eswachaka bridge across the Apurimac River, is an annual celebration held in June by the Quechua-speaking peasant communities of Huinchiri, Chaupibanda, Choccayhua and Ccollana Quehue, about 100 kilometers from Cusco.
The bridge's traditional construction is a remnant of the ancient Inca civilization, which built such bridges across narrow, steep Andean gorges throughout the four corner of its empire.
UNESCO is scheduled to meet Dec. 8 in Baku, Azerbaijan, and will consider whether to include the Q'eswachaka bridge building ritual in the list of Intangible Cultural Heritage of Humanity.