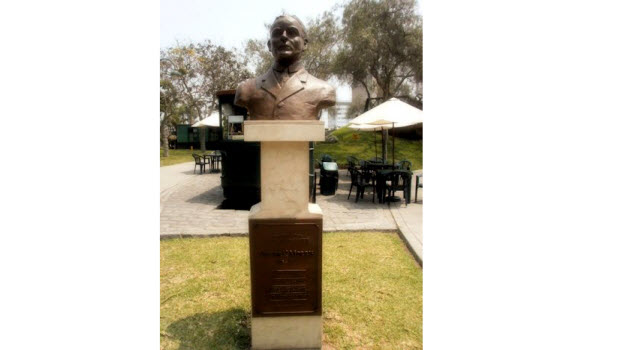 Pisco Sour History 101 Questioned
It's easy to drink, packs a wallop and is as Peruvian as Machu Picchu. It's the Pisco Sour, and it was invented by a Lima saloon owner from Utah named Victor Morris.
Or was it?
If you tour Peru, you're sure to be offered Pisco Sours. And if you happen to arrive next week, you're more than likely to be offered many rounds. 
That's because the first Saturday of February is National Pisco Day, a declared commemorative nod to the pure distilled grape spirit that originated in Peru in the early 17th century.

It is also a day of tribute to Victor Morris, who is generally acknowledged as the one who first thought of combining pisco, lime juice, sugar syrup and egg white. (I'm told by Limeños who know about this subject that the dash of bitters came many years later, after Morris' death in 1929.)
It is well-established historical fact that in 1916, he opened Morris' Bar in downtown Lima, and that it was a hugely popular watering hole for a "who's who" of  archaeologists, aviators, journalists, diplomats and politicians. And it was from there that the cocktail grew in popularity and started to appear in competing Lima establishments and in far-flung saloons as far away as Chile and Argentina.
Peruvians are grateful to Morris for his contribution of the country's beloved national cocktail. There was even a statue erected in his honor as the creator of the Pisco Sour.
But then something happened to question the established history. The Pisco Trail blog published a story in December about a discovery that calls into question our understanding of the Pisco Sour and its humble beginnings.
A cookbook published in 1903 — a year before Morris' arrival to Peru — has been discovered with a "Cocktail" recipe containing most of the basic ingredients of what we know and love today as the classic Pisco Sour.
"An egg white, a glass of pisco, a teaspoon of fine sugar and a few drops of lime juice to taste; this will open the appetite. Up to three glasses can be made with one egg white and a heaping teaspoon of fine sugar, adding the rest of the ingredients as needed for each glass. All this is mixed in a cocktail shaker or punch bowl until a little punch forms."