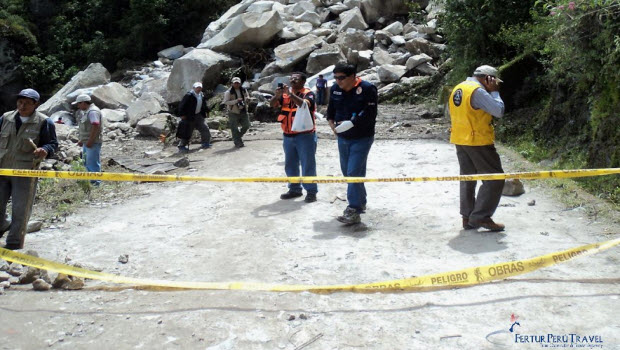 Photos of landslide blocking road to Machu Picchu
Our travel consultant Richard Quispe, from Fertur's Miraflores office, visited Machu Picchu this week. He sent back these photos, taken on Tuesday, offering a close-up look at the landslide that sent a deluge of earth and giant granite boulders washing over several corners of the narrow switchback road. He also wrote to say that visitors are reaching the magical Inca mountaintop city of stone undeterred.
It is going to take a few more days to fully restore road access to the Inca citadel.  Local officials on Wednesday ordered the bus consortium CONSETTUR to run its shuttle service later in the morning, at 9:30 a.m., in order to give workers the time and access they need to finish the job as soon as possible.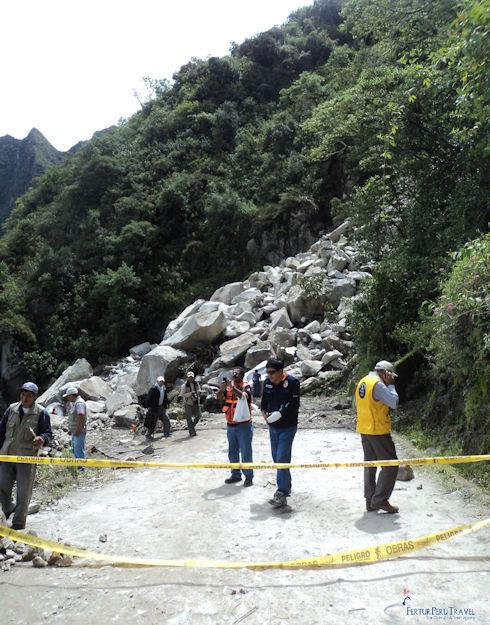 In this next photo, taken from Machu Picchu, you can see a good overview of the slide.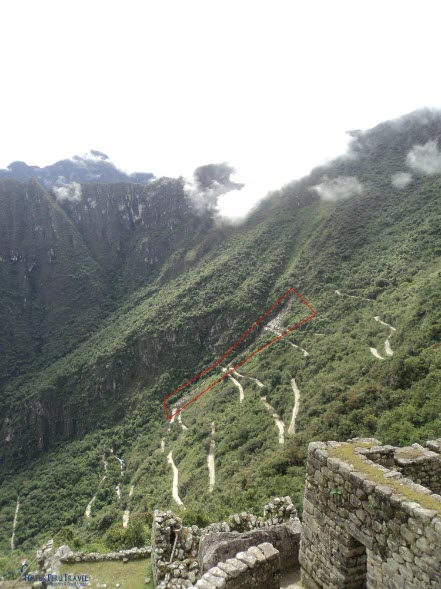 In the meantime, Consettur shuttle buses are taking visitors a quarter of the way up the road. There, passengers must get off, walk approximately 10 minutes up, past the blocked sections of the road, and re-board other buses waiting to take them the rest of the way to the entrance of the ruins.
Archaeologist Fernando Astete, the director of the Machu Picchu Sanctuary Park, told La República newspaper on Tuesday that the  flow of visitors to the citadel surprisingly has not noticeably decreased this week. He said that many tourists are opting to skip boarding the shuttle bus altogether and are hiking all the way up to the ruins.
Park guards, soldiers and medical personnel have been posted along the route to assist the intrepid travelers, determined not to let a little landslide mess up their Cusco vacation.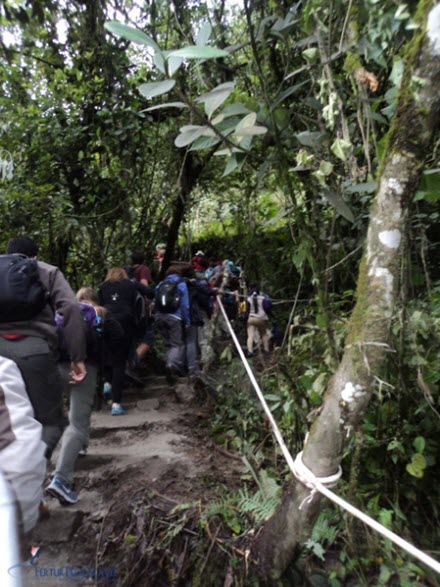 If you like this post, please remember to share on Facebook, Twitter or Google+