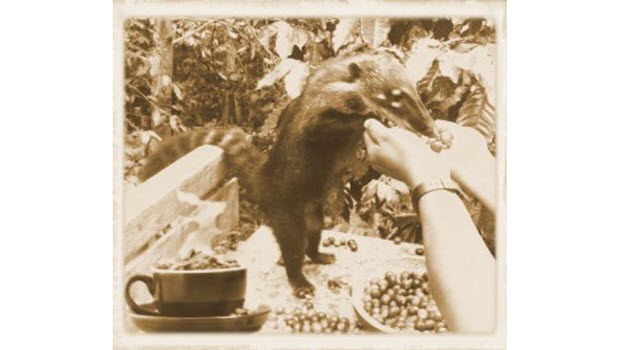 Peru growers harness mammal's digestive tract to strip bitter-taste from very costly coffee beans
Reuters reports that two Peruvian coffee producers — Cecovasa and Chanchamayo Highland Coffee Co. — are now making one of the most expensive coffees in the world by retrieving arabica beans from the dung of a long-nosed jungle mammal called the coati, a tropical cousin of the raccoon.
The process copies a rare technique from Indonesia, where the beans are fished out from the poo of a different animal, a cat-like creature called the Asian palm civet.
Coffee connoisseurs reportedly are paying anywhere from $20 to $65 for a cup of the exotic Peruvian brew, described as "less bitter and more full-bodied than most coffees, and with an unusually long aftertaste."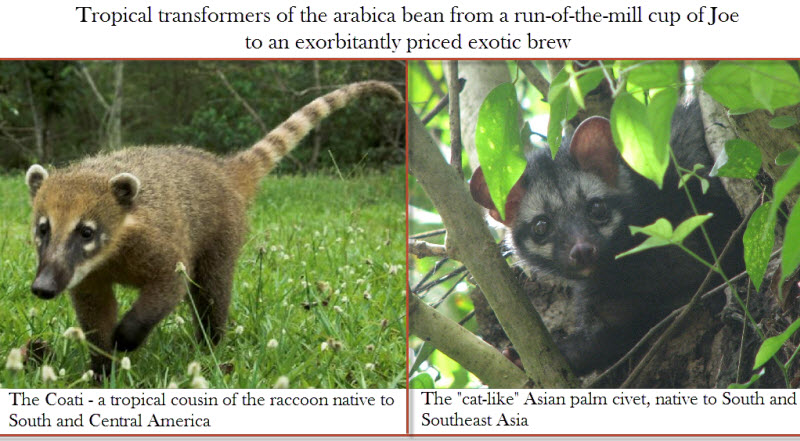 Now, for anyone out there inclined to suggest that Peru's use of this rare coffee producing technique amounts to an unfair knockoff of the original Indonesian dung coffee, I would argue that this actually represents an evening of a historical score.
In the 1630s, Jesuit priests took bark from the Peruvian cinchona tree — the original source of quinine — back to Europe, where it was hailed as a miracle cure for malaria.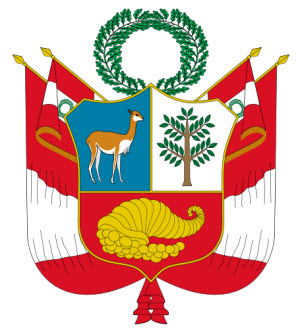 But Peru never reaped the wealth it deserved from the discovery. That's because cinchona seeds were smuggled by the Dutch from Peru in the 19th century and planted in Java. Indonesia became the world's primary source of quinine.
In 1825, Simón Bolívar and the Constituent Congress added the cinchona tree as a symbol on Peru's national coat of arms, along with the vicuña and a gold cornucopia. Today the tree remains part of the centerpiece of Peru's flag — a constant reminder of Peru's unrewarded contribution to one of the most important breakthroughs in medical history.
Something to ponder while sipping a piping hot mug of coati coffee.
If you like this post, please remember to share on Facebook, Twitter or Google+