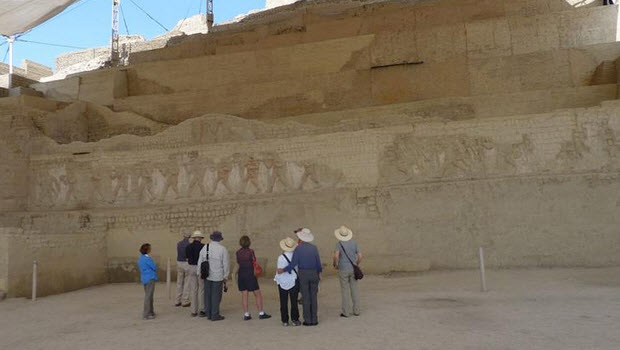 Aging in the ageless Moche portrait vessels
"Artistically, the Moche were the most remarkable civilization of the Americas. There's no other civilization in the America's that came up with the quality of sculpture and the recognizable portraits of individuals, the ability to create true portraiture … There are hundreds of portrait vessels that are so extraordinarily well made that you almost sense the individual personality of these people."

— Christopher Donnan,  Professor Emeritus, Ph.D., UC Berkeley Archaeology
Among the 45,000 pieces in the collection of the Larco Museum in Lima are thousands of ceramic portraits crafted by the artisans of the Moche civilization (C.E. 100 to 800).
Amid these amazingly detailed works of art, one can discern not only individual features, but multiple portraits of the same subject at different stages of life.
That's right, the same person getting older.
In his book Moche Portraits from Ancient Peru, renowned archaeologist Christopher B. Donnan concludes that these snapshot-like vessels depict high-ranking members of the elite in Moche society — from their youths within familial hierarchies, through later age as mature leaders.
The use of molds to manufacture these portraits has stirred debate about their function in Moche culture. Most scientists agree the portrait vessels were churned out in mass reproduction.
Their small, portable size and frequent utility as stirrup handled drinking vessels for chicha corn beer only stirs the imagination.

Recent excavations of residential areas in the Moche Valley, adjacent to the Temples of the Moon and Sun, reveal that these vessels were not produced exclusively as funerary offerings for the Moche's elite, but rather were common household items for domestic use.
That could suggest the portraits were distributed by Moche rulers to the common people to show who was in charge. Or perhaps they were traded between communities to depict elite figures — something akin to a celebrity endorsement on a can of beer?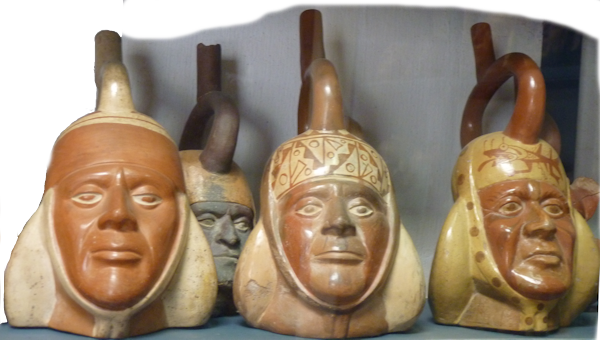 If you're interested in a tour of the ancient Moche kingdoms of northern Peru, check out our Blood, Sand & Sacrifice program, a four-day, in-depth exploration of this amazing pre-Inca culture.
If you like this post, please remember to share on Facebook, Twitter or Google+