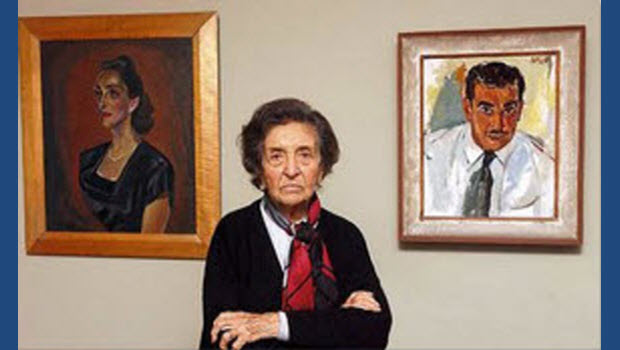 Thank you María Rostworowski on your birthday for a lifetime of work bringing Peruvian history to life
In 1532, the Inca Ñusta Quispe Sisa was just 15 years old. She attracted the attention of Conquistador Francisco Pizarro, a 54-year-old bachelor, who was charmed by the girl's cheerful nature and vivacious manner.
To ingratiate himself with his captor, the Inca Atahualpa offered Quispe Sisa — his half sister — to Pizarro as a gift. The Marques accepted, taking the girl as his concubine, but only after she was baptized Doña Inés Huaylas Yupanqui.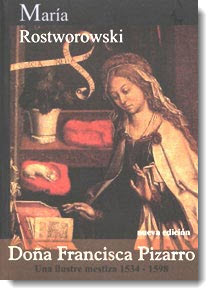 For centuries, what was known — or at least considered important — about Quispe Sisa was this: She bore Pizarro two children, Francisca, famously dubbed the "first Mestiza of Peru," who would later become a wealthy and powerful heir to her father's estate, and Gonzalo, who died before his 10th birthday.
In 1537, Pizarro abandoned Quispe Sisa for another Inca princess, her half sister Angelina Yupanqui, who bore him two more sons, Francisco and Juan.
That was the sum total of Quispe Sisa's historical role… little more than a footnote.
It was only in 1989 that Peru's pre-eminent historian María Rostworowski revealed that Quispe Sisa was no bit player.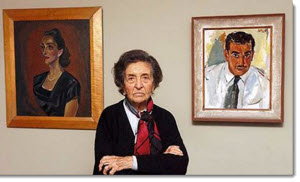 Going through the Archives of the Indies in Seville, Spain, Rostworowski discovered that, in fact, the teenager's actions saved Pizarro and his forces from annihilation by Inca general Quizo Yupanqui during the Inca rebellion of 1536.
More on Quispe Sisa in a later post. But for now, we want to wish María Rostworowski a joyous birthday. She turns 97 today.
If you like this post, please remember to share on Facebook, Twitter or Google+