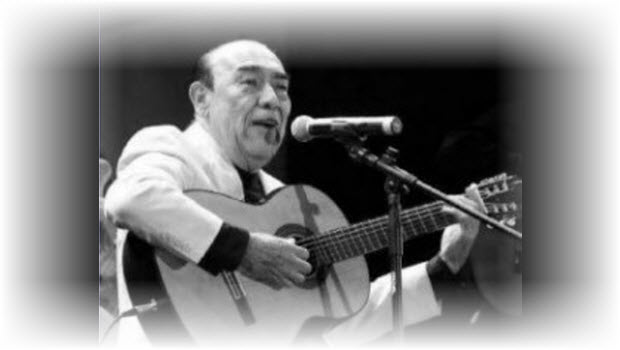 Happy Música Criolla Day!
On October 18, 1944, then-President of Perú Manuel Prado declared October 31 a national day to celebrate Música Criolla.
The designation was the culmination of a prolonged effort led by Peru's most influential newspaper El Comercio. In part, the campaign was motivated by a reaction on the part of Peru's national government and ruling elite against a mass migration by Quechua-speaking highland Indians to the coastal capital city.
Ironically, in rejecting the cultural contributions of Andean migrants, the government was in essence showing its preference for the musical traditions of the descendants of Peru's African slaves.
The acceptance of criolla music by the middle- and upper-classes was an idealized expression of nostalgia for Lima's colonial past, wrote Peruvian musicologist Jose Lloréns, mythologizing its aristocratic character, public spaces and architectural monuments.
For decades, Afro-Peruvians had provided the backbone to Peru's national (coastal) musical heritage with complex 12/8 rhythmic structures, like Festejo and Landó.
By the 1940s, Criolla music had basically developed into an urban genre, an assimilation of various coastal musical traditions, from folk ballads known as Vals, to Afro-Peruvian "jaranas" dance music, and Marinera.
The signature instruments of  música criolla were firmly established: guitar and the cajón (a percussive instrument made from a large wooden box, invented centuries earlier by black slaves who were prohibited from playing drums, for fear they would use them to signal violent revolts against their Spanish colonial masters).
In the 1950s and 1960s, Criolla musicians had incorporated other Afro-Peruvian traditions, like "Décima Verse" and bass became a common accompanying instrument.
Today, Criolla music is one of Peru's most popular artistic forms, identified with, and beloved by, Peruvians of all backgrounds.
Happy Música Criolla  Day!
Bibliography:
Introducción al estudio de la música popular criolla en Lima, Perú, by José A. Lloréns
MÚSICA CRIOLLA: Cultural Practices and National Issues in Modern Peru, The case of Lima (1920-1960) by Luis Gomez
If you like this post, please remember to share on Facebook, Twitter or Google+