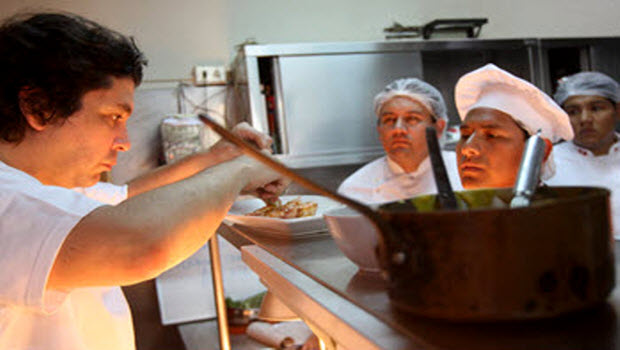 How-to cook book to put Peruvian soul into any recipe
Acclaimed Peruvian chef Gastón Acurio has signed a deal to publish his first English-language cookbook, "Definitive Guide to the Traditional Home Cooking of Peru."
Featuring more than 500 recipes, the cookbook will be titled, "Definitive Guide to the Traditional Home Cooking of Peru," according to Peru's main daily newspaper El Comercio.
Gastón is owner of the Astrid y Gastón in Lima, ranked #14 of the world's best restaurants by San Pellegrino, and a host of other eateries around the globe. He confirmed the book deal on his FB page: "It's official. 500 recipes of Peruvian cuisine in English, with the publisher Phaidon. A powerful tool for international dissemination of our kitchen coming soon."
While Gastón has written dozens of books, this would be his first in English.
In an interview with Eater.com, Gastón said the recipes will be very easy to follow, and that his aim is to help any cook interested in Peruvian culture to "put some Peruvian soul in any recipe."
El Comercio reported that this is the first of three cookbooks that Gastón plans to write in English with three different publishers.
If you like this post, please remember to share on Facebook, Twitter or Google+