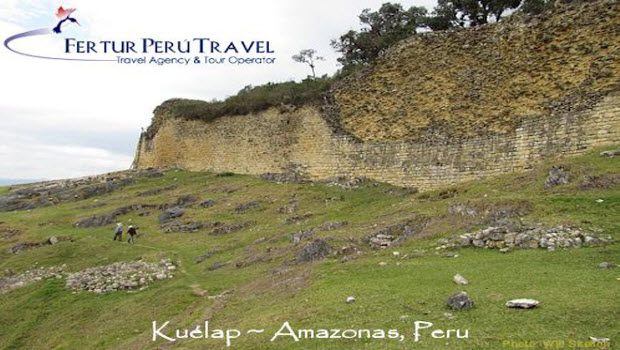 Crowds through the Clouds to Temple Fortress of Kuelap
Peru President Ollanta Humala presided over a ground-breaking ceremony last week to kick off construction of a cable car system to reach the Chachapoya temple fortress of Kuelap in Peru's northeast Amazon cloud forest.
You Might Also Like: Enjoy This Epic Chachapoyas 4 Days Tour With Fertur
"Kuelap is as big and important as the Machu Picchu, but for decades we have not made the most of it and now we must do it justice," Humala said.
The $21.1 million project — part of a 20-year concession — is scheduled for completion by mid-July 2016. The 26 cars will be able to ferry eight to 10 passengers at a time.
It would cut the travel between Tingo and Kuelap from two hours to just 20 minutes, offering amazing vistas of stunning scenery along the way.
The aim is to have a capacity to transport 1,000 passengers every hour. Magali Silva, Peru's minister of tourism, said the cable cars to Kuelap will increase tourism to the site by 50 percent. Last year, the temple fortress received 40,146 travelers, according to tourism ministry figures.
The fortress was built by the fiercely independent Chachapoya civilization, which for decades successfully resisted conquest by the Inca Empire. Kuelap is just one of the grand hilltop complexes they constructed. Others large cities of circular buildings include Gran Pajaten and Gran Vilaya.
See Kuelap Tours, Chachapoyas programs and other custom travel packages in Peru.