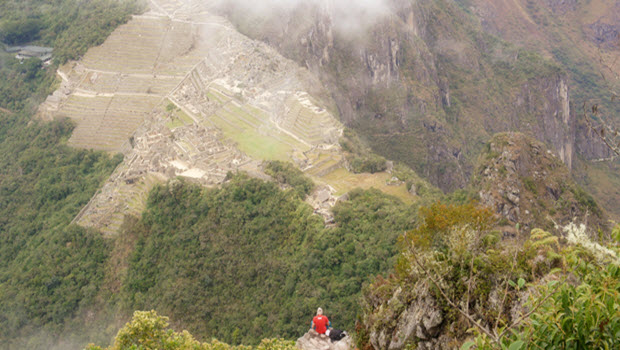 Machu Picchu's iconic mountain peaks to be closed April 2016
Huayna Picchu and Machu Picchu Mountain, which form the northern and southern straddle peaks of the iconic Machu Picchu Sanctuary, will be closed to tourists next April for conservation work, officials say.
"In April 2016 we will undertake comprehensive maintenance," Machu Picchu Park's director Fernando Astete told reporters.
Huayna Picchu mountain will be closed to visitors from April 1-15 and Machu Picchu Mountain will be closed from April 16-30, he said.
Astete called on guides and tour operators to adopt necessary measures to prepare for the suspension of ticket sales for the two climbing routes.
General entry tickets into Machu Picchu apparently will not be affected.
A maximum of 400 visitors are allowed to ascend Huayna Picchu daily in two shifts, the first 200 people from 7 to 8 a.m. and the other 200 from 10 to 11 a.m.
Similarly, a maximum of 400 visitors can climb Machu Picchu Mountain each day on a controlled hiking route from 6 a.m. until the park's closing time at 6 p.m.
Machu Picchu is due for a major overhaul of its tourist infrastructure starting at the end of this year. Earlier this year, the government approved a long awaited Master Plan for Machu Picchu that maps out a dramatic "reconceptualization" of the Inca Citadel, backed by a proposed $43.7 million makeover for the Inca citadel.
In the case of the two mountain peaks, Ricardo Ruiz Caro, chief of Cusco's regional Culture Directorate, said major conservation work is needed.
"A thorough technical evaluation was made of the state of preservation of the stairs, retaining walls, enclosures and platforms," he said, "arriving at the conclusion that comprehensive maintenance is required."