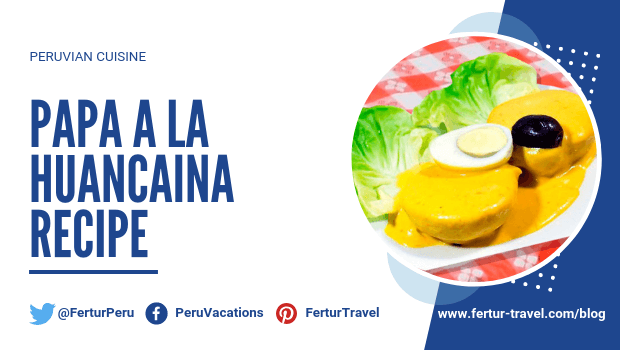 Papa a la Huancaina Recipe: Potatoes in Spicy Cheese Sauce
Something that makes Peru's cuisine so renowned is its diversity and depth. Everyone knows ceviche, but there are dozens more delectable dishes native to Peru. This papa a la huancaina recipe is an example of a delicious plate that helps make up the larger body of Peru's exquisite cuisine.
Simply put, papa a la huancaina is a dish — typically served as an appetizer — consisting of boiled yellow Peruvian potatoes (similar to Yukon Gold) covered in a spicy cheese sauce, all served with lettuce, black olives, and boiled egg.
Where does papa a la huancaina come from?
The origin of papa a la huancaina is shrouded in controversy, which is a little ironic, considering that the name would suggest a rather straightforward origin ("huancaina" meaning "from Huancayo," a city in the Central Andes).
Despite the name, the dish may not have originated exclusively in Huancayo. It's more likely that it originated on the coast — or somewhere in between.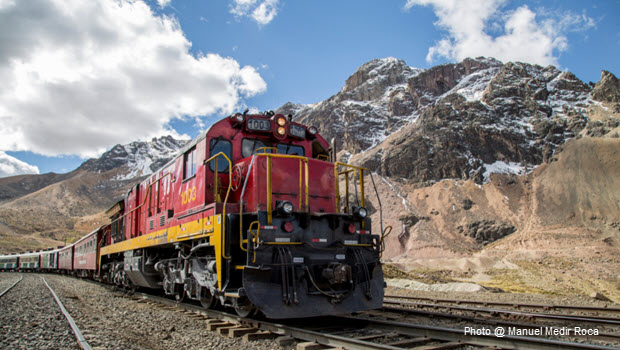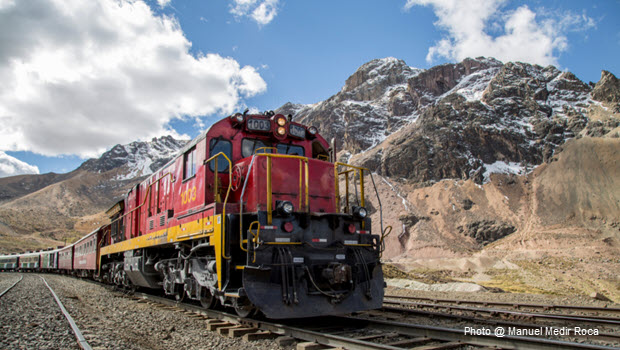 Most origin stories are centered around Peru's Ferrocarril Central Andino, or Central Andean Railroad. The iconic railway was built in the 1870s by Polish engineer Ernest Malinowski, plunging eastward from Lima into the Central Andes, with the final destination of — you guessed it! — Huancayo.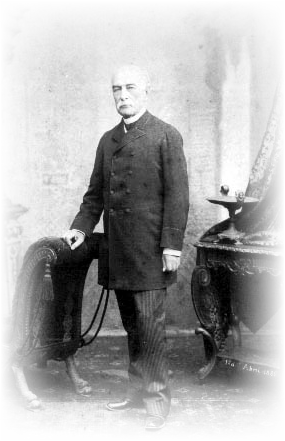 Some believe that the dish first came about during the construction of the railroad, served to the laborers by local women. Others maintain that the dish came about after the construction of the railroad, and became popular after being served at stops along the railway between Lima and Huancayo.
Whatever the origin is, the dish is now a beloved fixture of Peruvian comfort food, no matter where in the country you are.
That being said, if you wish to taste the delicious papa a la huancaina at its place of origin, the Central Andean Railroad from Lima to Huancayo still exists, and is, in fact, one of the finest tourist attractions in the country. Huancayo train tickets for 2019 are on sale today!
Papa a la Huancaina Recipe
By now, you're probably wondering how to make papa a la huancaina at home. Luckily for you, we have a great papa a la huancaina recipe in English, courtesy of YouTube channel zoylaM (here's the original video).
Ingredients
6-8 potatoes, rinsed and peeled (yellow Peruvian potatoes or Yukon Gold)
1 bag frozen aji amarillo (Peruvian yellow peppers), or 6-8 fresh Peruvian yellow peppers, seeded and de-veined
1 lb. queso fresco
1 can evaporated milk
1/3 cup vegetable oil
Salt, to taste
Milk
Soda crackers
Boiled eggs, black olives, and lettuce (for garnish)
Directions
Boil potatoes in salted water.
Lightly roast peppers in pan with olive oil. Transfer to plate to cool.
Add roasted yellow peppers (cut in half), evaporated milk, half the vegetable oil, half the queso fresco, and a splash of milk to the blender. Blend until smooth.
Add the rest of the vegetable oil and queso fresco, another splash of milk, and a few crumbled soda crackers to the mixture already in the blender. Blend until smooth again. Add salt to taste.
Slice cooled potatoes into rounds and arrange on plate with sliced boiled eggs, black olives, and lettuce. Pour huancaina sauce over plate and serve cold.
More Delicious Peruvian Recipes
If you enjoy this papa a la huancaina recipe and want to make more tasty Peruvian dishes, check out the Peruvian Cuisine section of our blog for more recipes, histories, and information on one of the world's best cuisines.