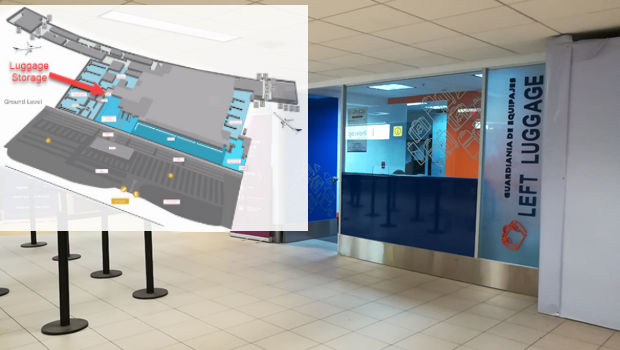 Luggage storage at Lima's Jorge Chavez International Airport
Lima's Jorge Chavez Airport has been recognized as one of the best in Latin America year in and year out. But let's say you have a long, long layover in Lima and don't want to sit around. You want to get out to see the city, but don't know what to do with your suitcases.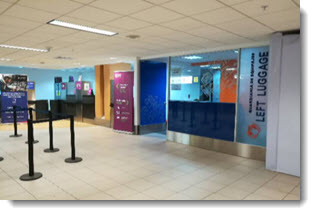 Well, there is a solution: the "left luggage" (luggage storage) in the international arrivals area of Jorge Chavez International Airport.
(Note: The facility relocated from the domestic arrivals terminal! This is the updated location)
It is open 24 hours and costs S/.6.50 (Peruvian Soles) per hour per piece. That's around US$1.95 at the current exchange rate.
You can also leave your luggage for longer periods at a cost of S/.39 per day per piece of luggage. Rates for over-sized bags are "in accordance with size and weight."
They only accept cash, though, dollars or soles, no credit cards.
You can also store smaller items in lockers. A locker costs S/.12 per hour or S/.56 per day. They also offer group discounts — but it has to be negotiated in person at the time of drop-off.
You pay when claiming your bags.
You'll need to show official ID to leave your belongings. Their terms state that No valuables, food, weapons or drugs will be accepted.
Baggage must be claimed within a maximum period of one month, unless specific arrangements have been made or in the case of "specific situations."
If you have several hours between flights, Fertur can arrange a Lima City Tour, a visit to the Larco Museum, which is just 15 minutes from the airport, or lunch or dinner at a fine restaurant.
TERMS & CONDITIONS

10 minutes tolerance
YOU ARE BEING RECORDED
Please present your passport or ID
We don't take valuable items, drugs or weapons, food or flammables.
Payment at pick-up
Please check your baggage before drop in
Information Updated: December 2018
Let us know if there are any tours you would like to take during your layover in Lima: