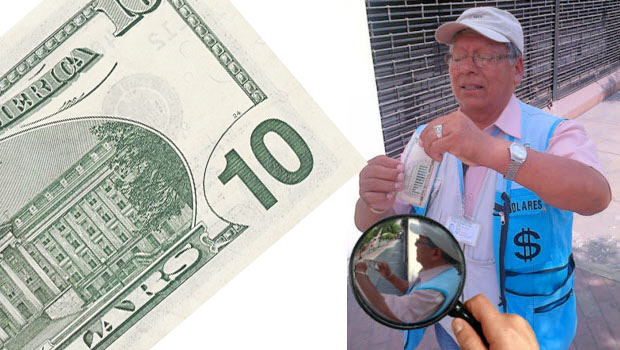 Travel advisory: bring crisp, new U.S. dollar bills for your Peru vacation
Yes, that's right. It's a fact that in Peru these days you will encounter seemingly ultra-finicky bank tellers and money changers who refuse to accept U.S. currency based on the slightest imperfection, real or imagined.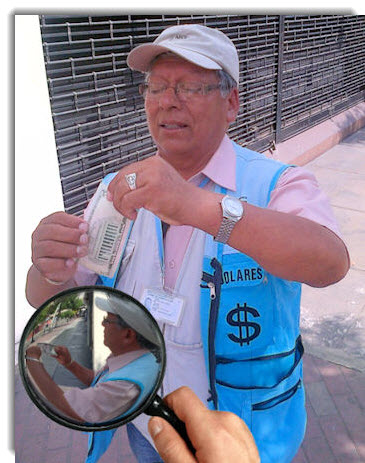 Conversely, if a Peruvian automatic teller machine spits out a $20, $50 or $100 that shows any sign of wear, present it immediately to a teller with your receipt slip and demand a pristine replacement. Don't be shy. They'll understand and should help you out without an argument.
Doing so, you'll avoid problems with cashiers and waiters later on.
It's not that Peruvians are acting out of a mass compulsive disorder, or even paranoia that your bills are fake. They're just following orders from on high.
One of the results of Peru's sustained, 13-year economic growth is that the national currency, the Nuevo Sol, has appreciated in value against an ever abundant supply of weakening U.S. dollars and Euros.
Peru's Central Reserve Bank is tasked with preventing the Sol from strengthening too much, which would make Peru's exports more expensive and less competitive in international markets.
So it has been buying up hundreds of millions of soles worth of U.S. dollars to take them out of circulation in order to maintain exchange rate stability.
The Central Reserve Bank bought up $3.4 billion worth of U.S. dollars in the foreign exchange market in just the first two months of this year in an effort to weaken the Sol.
But these constant mega purchases, and the resulting vast foreign currency reserves of weakened dollars, also means the banks are only willing to accept the most pristine U.S. bills — the green backs that literally have the longest life before they fray or rip.
So, if you're bringing cash, make it a wad of impeccable dollar bills. Any U.S. bill with the slightest tear, or even deep crease, might not be accepted.
Another option for American travelers to Peru is to use a credit card. Visa and MasterCard generally provide decent exchange rates. But be sure to shop around and get a card that does not charge a foreign finance fee for purchases made outside the United States.
If you like this post, please remember to share on Facebook, Twitter or Google+