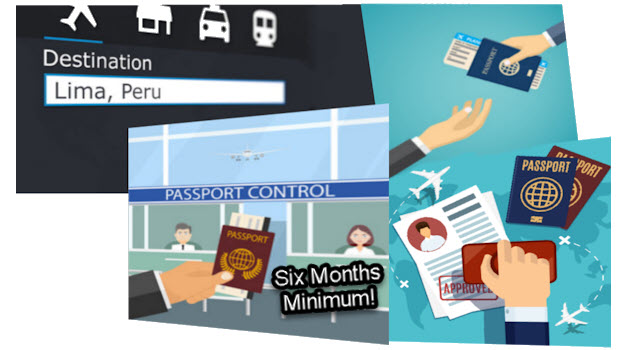 Peru Will Enforce 6-Month Passport Rule
Before coming to visit Peru, verify that your passport will be valid for at least six months from your planned date of arrival.
The U.S. Consulate in Lima issued an alert that effective January 1, 2019, immigration officials will begin enforcing the existing law that requires all foreign travelers to have a passport valid for a minimum of six months past time of entry into Peru.
"Peruvian authorities will deny entry into Peru for travelers not meeting this requirement." So, if your passport is due to expire in five months, you should get it renewed before coming.
This rule has always been on the books, but rarely was it strictly enforced.
Peru does not require a tourist visa for entry for citizens of most American and Western European countries who arrive with a valid passport. The maximum period of stay granted is 183 days.
Citizens of Argentina, Brazil, Paraguay, Uruguay, Ecuador, Colombia, Bolivia, Venezuela and Chile may enter with their valid national identification document.