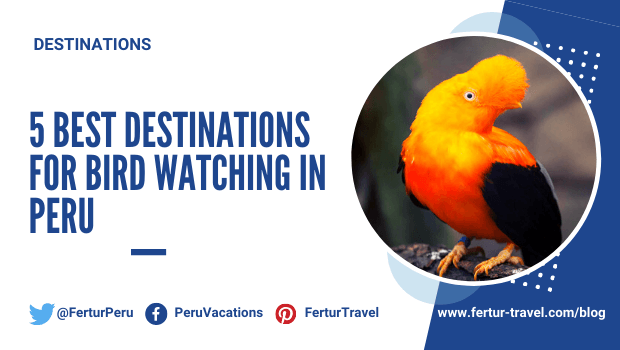 5 Best Destinations for Bird Watching in Peru
A recent scientific study from the BioScience Journal found that "bird abundances were positively associated with a lower prevalence of depression, anxiety, and stress." In other words, watching birds has quantifiable mental health benefits! This exciting finding is as good a reason as any to grab our binoculars and look at some of the incredible bird watching in Peru — which birds one can see, where they can see them, and how they can get there.
Top 5 places to go bird watching in Peru (Birdwatching)
Peru offers some of the greatest biological diversity in the world, both flora and fauna — and birds are no exception. From the coast to mountains to the jungle, Peru will not leave you disappointed with its stunning array of rare and beautiful birds.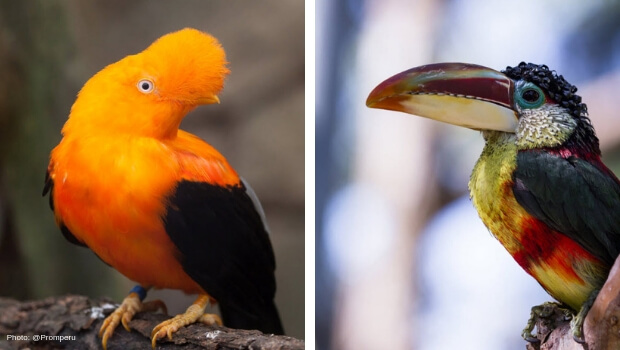 We've picked our five favorite birdwatching destinations in Peru, replete with information on how you can visit these amazing birdwatching sites.
1. Birds in Paracas National Reserve
Paracas National Reserve is "where the desert meets the ocean" — a large protected area about four hours south of Lima, near the city of Ica. The climate is dry and the terrain is rocky and sandy, and all the birds native to the area can be seen year round.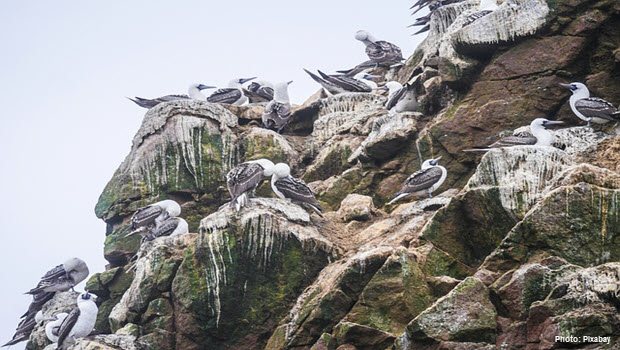 Probably the most popular bird to be found in the Paracas National Reserve is the Humboldt Penguin, which can be seen in colonies on the rocks overlooking the ocean. Other birds found in Paracas include a variety of cormorants and terns, in addition to the graceful Peruvian Diving Petrel.
Fertur offers a 2 day, 1 night tour from Lima to Paracas and the surrounding area, including a wildlife tour of the Ballestas Islands, where most of these birds are found: Ballestas Islands Wildlife Tour.
2. Amazon Birds in Pacaya Samiria National Reserve
The Pacaya Samiria National Reserve is located in the Department of Loreto, nestled deep in the Amazon Rainforest. The climate is humid and rainy, but all the birds native to the area can be seen year round.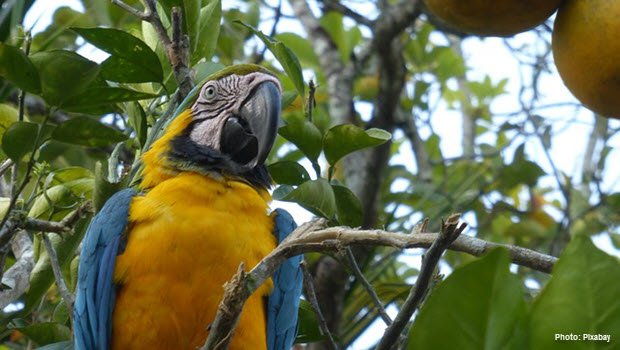 Numerous varieties of parrot can be sighted in the reserve, as well as some other rare birds: the Wattled Curassow, the Great Potoo, and the especially distinctive Amazonian Umbrellabird, to name a few.
Fertur offers a 3 day, 2 night jungle tour in Loreto, which provides ample opportunity to witness some of these colorful birds: Amazon Sinchicuy Lodge 3 days
3. Birds of Manu National Park
Manu National Park is located in the jungle in southern Peru, as opposed to Loreto, which is in northern Peru. The park covers an enormous altitudinal range, creating a distinct habitat and offering some different wildlife.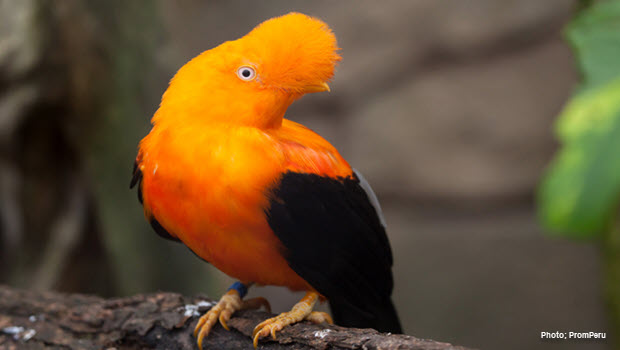 The park has some very rare and flamboyant birds, including the Orinoco Goose, the Golden-headed Quetzal, the Blue-banded Toucanet, and the Andean Cock-of-the-rock. Most birds can be found year round, although some species, such as the Orinoco Goose, migrate south for the summer and fall (December-May).
Fertur offers a 6 day, 5 night tour through Manu National Park, in which you can see these brightly colored birds, alongside monkeys and other exotic animals: Tour from Cusco to Manu National Park
4. Birding in Tambopata National Reserve
Tambopata National Reserve is located near Puerto Maldonado, not far from Peru's borders with Bolivia and Brazil. Like Manu and Pacaya Samiria, it is a humid, jungle climate, and as with the others, the Amazon habitat provides tremendously diverse wildlife.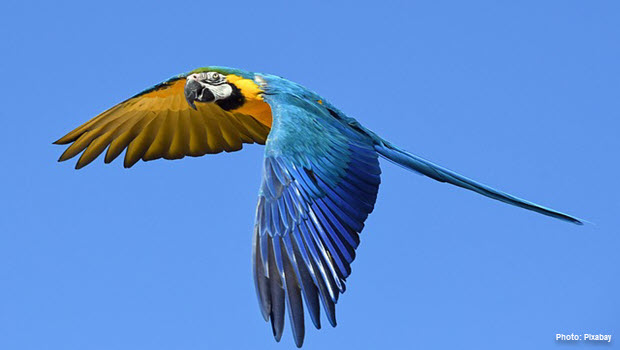 Tambopata is home to many colorful jungle birds, but also some larger predators, like the Great Black Hawk and the Harpy Eagles. You'll also find various species of cormorants, terns, and macaws.
Fertur offers a 5 day, 4 night Tambopata tour specifically designed for wildlife photography, including not just chances to photograph local wildlife, but learn best practices about the art of photography: Best Tambopata Jungle Tours
5. Colca Canyon: Best Place to See Andean Condor
Colca Canyon is located a few hours outside Arequipa, one of Peru's largest and most vibrant cities. The canyon is at a higher altitude, and thus the climate is drier and cooler than the jungle habitats.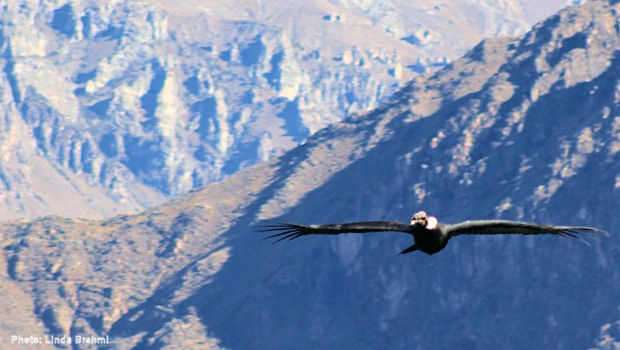 Colca is known throughout Peru for being the best place to see the Andean Condor, Peru's most famous bird. At Cruz del Condor (Cross of the Condor), dozens of condors glide over the cragged canyons, against the backdrops of the snow-capped Andes mountains. Colca Canyon condor watching is something you'll never forget.
Fertur offers a 4 day, 3 night tour of the Colca Canyon, which includes the once-in-a-lifetime experience of seeing condors in their natural habitat (and a lot closer than you'd think!). The package also includes a tour of Arequipa: Colca Canyon Tours 4 Days
Lastly, if your affinity for ornithology extends to all types of rare, breathtaking wildlife, you might be interested in learning more about where to see pink dolphins in Peru.
Let us know if you're interested booking any of these packages, or if you would like to work with us on a different Peru holiday tailored-designed to your interests.