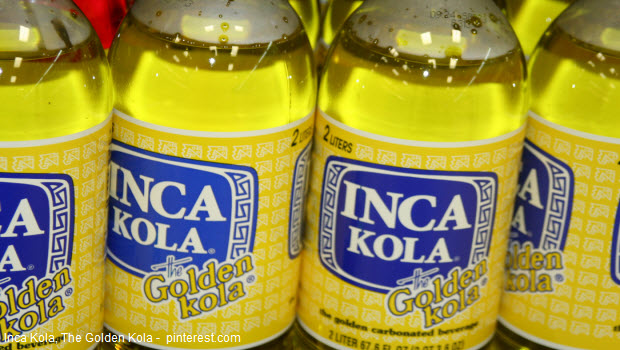 You'll see posters trumpeting El Sabor del Peru "the taste of Peru" wherever Inca Kola is sold. It's dominated the Peruvian soft drink market to such an extent that after decades of trying to beat Inca Kola in sales, in the 90's Coca Cola changed tack and bought a stake in the company.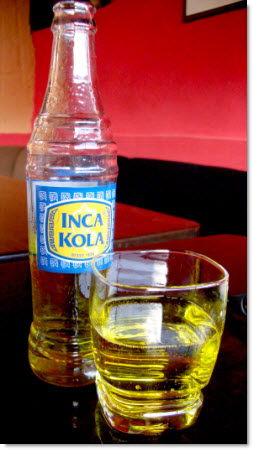 But the family that owned the brand retained control over lucrative distribution rights, and ensured that Inca Kola would be served at fast food restaurants around Peru. Their canny business sense earned the respect of their countrymen, who feel the great American brand got the worst of the deal.
This bright, yellow lightly carbonated soft-drink has a unique taste — described as "light and fruity," to those who love it, and "liquid Bazooka bubble gum" to those who don't.
But it's found a place in the hearts of most Peruvians. The drink's distinctive logo says it's been on sale since 1935. And it's not just for children. It's not uncommon to see two businessmen in downtown Lima eating a power lunch at a Chinese restaurant or "chifa" sharing a family sized bottle of Inca Kola.
While visitors have a love-hate relationship with Peru's answer to Coke, it's a rite of passage for most tourists, and perhaps one that's easier to stomach than coming face to face with a whole fried guinea pig.