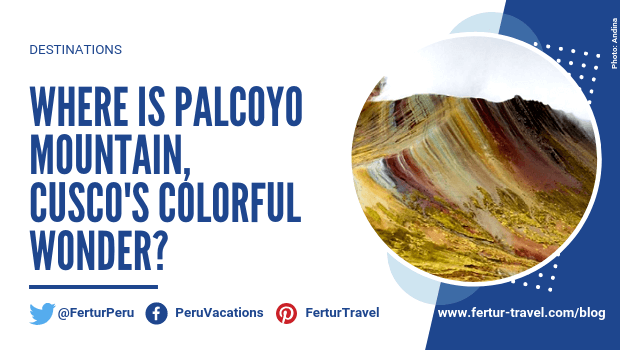 Where is Palcoyo Mountain, Cusco's Colorful Wonder?
If you're checking out Peru for a vacation, you've probably seen pictures of Vinicunca, or Rainbow Mountain, the otherworldly kaleidoscopic mountainside just a few hours outside Cusco. But where is Palcoyo Mountain, a lesser-known (but equally beautiful) alternative to Vinicunca?
The biggest reason to choose Palcoyo as an alternative to Vinicunca:
Tourist access to Rainbow Mountain Vinicunca remains closed indefinitely because of conflicts between the Wayna Wiri and Chillihuani communities about management of the world-famous attraction.
We ardently hope the communities end their dispute and reach an agreement to work with the Cusco regional government and the Ministry of Culture. It is so important that they guarantee the safety of visitors and implement standards to protect and preserve the Vinicunca trek routes.
Where is Palcoyo Mountain?
This place is about three and a half hours southeast of Cusco by car, followed by a short, easy hike (about one hour on easy terrain). It can be tackled easily in a day trip from Cusco. The mountain is at pretty high altitude (4,900m/~16,000ft), but coming from Cusco, you'll be decently acclimated already.
Why choose the alternative Rainbow Mountain trek?
There are a handful of reasons why you might choose this mountain over the more famous Vinicunca Mountain.
First of all, both mountain ranges are equally striking in their unusual beauty. In fact, there aren't even just these two "Rainbow Mountains" in Peru. It's an interesting phenomenon whereby the natural erosion from wind and water exposes various layers of sediment, thereby showing off different colors. So Vinicunca isn't a "better Rainbow Mountain," it just happens to be the more famous one.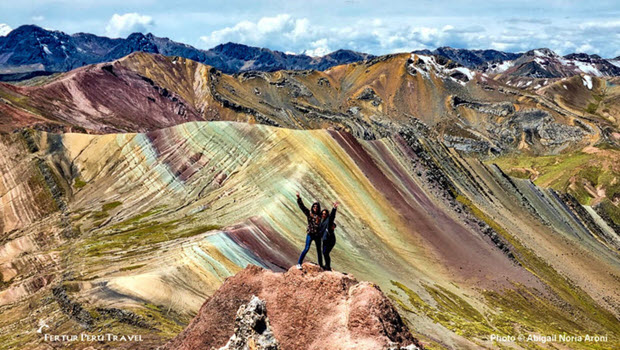 Second, Palcoyo is one of three "Rainbow Mountains" you'll see. There is also the adjacent Warsaqyani, visible within minutes of starting the trek. And that's followed by the Cerro Q'alle Q'alle, which comes into view as you make the ascent up the switchback trail to the top of the craggy rock peak, known as the white stone forest or Yura'q Qaqa. Three rainbow mountains is better than one, right?
Third, bathrooms! There are restroom facilities at the trail head to Palcoyo!
The mountain's altitude is also lower than Vinicunca, which may allay concerns you have about altitude sickness. At 5,200 meters, or ~17,000 feet, Vinicunca is about 1,000 feet higher than Palcoyo.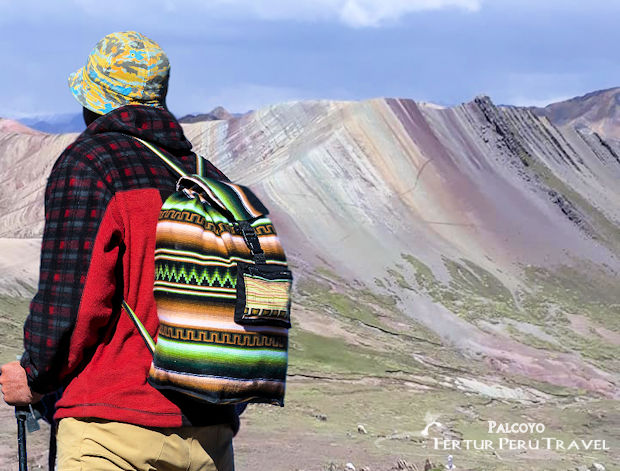 Perhaps the most significant difference is the length and intensity of the hike to the top of the mountain. Vinicunca is a three-hour hike, and fairly difficult — it's not ideal for inexperienced hikers unless you do it with horse support, which we highly recommend. This tour, on the other hand, is a mere 45-minute to one-hour hike to reach the summit, and rated "easy" rather than "difficult."
You don't need any hiking experience to handle the hike to the top of Yura'q Qaqa for that picture-perfect view of Palcoyo.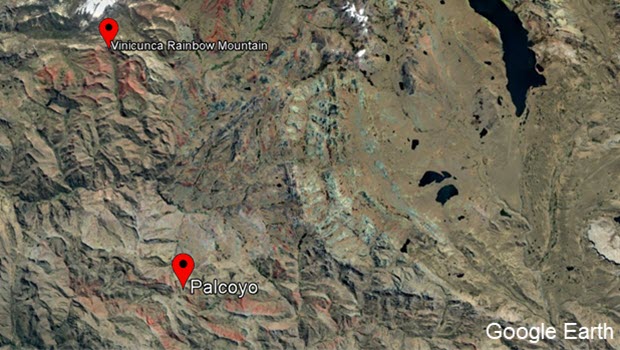 Lastly, due to Palcoyo's undue lack of popularity in comparison with Vinicunca, you're likely to find fewer tourists, so you can have a more relaxing, peaceful experience, and feel like you're in a more natural, isolated spot to enjoy your variegated panoramic views.
---
Related: Prepare for some high altitude to feast your eyes on Rainbow Mountain
---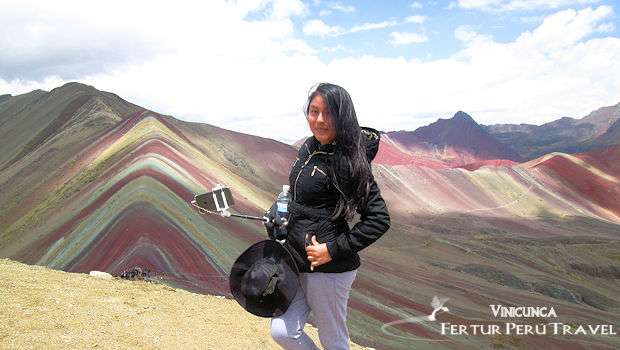 Preparing for the Palcoyo Rainbow Mountain tour
While Palcoyo requires less fitness and preparation than its more famous counterpart, Vinicunca, there are still a few steps any visitor to the stunning mountainside should take to ensure the best possible tour.
First, it's important to give yourself time to acclimate to the altitude, since that's the most likely source of woes. Fortunately, it isn't terribly difficult to do so — just make sure to plan at least two days in Cusco before the trek.
There's plenty to do for two (or more) days in Cusco while acclimating to the city. You enjoy a tour of historic Cusco, you could go horseback riding through the Sacred Valley, or you could even visit Machu Picchu, which is actually at a considerably lower altitude than Cusco.
The best time to visit Palcoyo is the dry season: summer months in the Northern Hemisphere, or winter months in the Southern Hemisphere, so May through September. Conveniently, that's also the peak season to visit many places in Peru, including Cusco and Machu Picchu.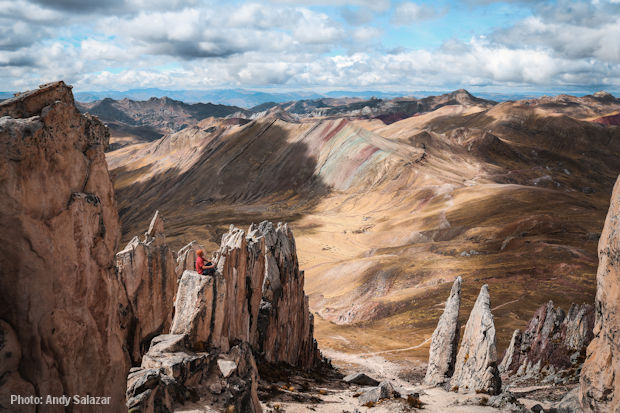 Here's a list of what we recommend bringing on the trek:
Hat
Sunglasses
Sunscreen
Water
Hiking shoes
Poncho or raincoat
Substantive snacks (peanuts, trail mix, granola, etc.)
Backpack
Booking a trip to the Mountain of Seven Colors 👌
At this point, you're probably eager to get out there and go see this unparalleled display of colors and scenery! We have good news — Fertur can easily help you get to Palcoyo so you can see this wonder with your own eyes.
We have a few different tours for travelers visiting Cusco and Machu Picchu, and we can very easily work a day trip to Palcoyo into any of the tours, since they're pretty tailored to the specific preferences of the traveler. Feel free to reach out to us through the Contact Us Now form below or through Whatsapp for more information.
So, do you want to visit yet? Want to put Palcoyo Mountain on your travel bucket list? Let us know in the comments.
[ninja_form id=3]