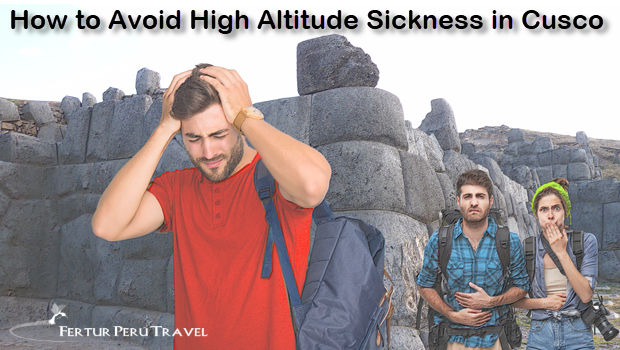 How to prevent altitude sickness in Cusco
The Inca capital of Cusco is 11,152 feet (3399 meters) above sea level. That's more than two miles high. For an unlucky few the lack of oxygen can trigger high-altitude sickness. Being informed can show you how to avoid altitude sickness in Cusco, prevent feeling sick and possibly save your vacation.
What is High Altitude Sickness?
Rapid ascent to heights exceeding 7,874 feet (2399 meters) above sea level can cause oxygen saturation of hemoglobin in the body to decrease. Most people will feel the effects in Cusco within moments of stepping off the plane from Lima.
Breathing and heart rate increase immediately, and the heart beats faster.
What's happening is that there are fewer oxygen molecules per lung-full of air. In other words, a smaller percentage of hemoglobin is saturated with brain-nourishing oxygen.
For most people, quicker breathing and the thumping in their chest is the worst of it, as their bodies adapt and the concentration of red blood cells increase.
For others, however, the altitude triggers the oxygen saturation of hemoglobin to plunge. A feeling of breathlessness soon spirals into a prolonged bout of pounding headache, nausea and vertigo.
Scientifically known as hypoxia, acute mountain sickness or "soroche" are more common names for this condition.
What is the altitude in Cusco, Rainbow Mountain, the Sacred Valley and Machu Picchu?
Cusco: 3,399 meters / 11,152 feet above sea level
Vinicunca: 5,200 meters / 17,060 feet above sea level
Sacred Valley of the Inca

Pisac: 2,980 meters / 9,776 feet above sea level.
Calca: 2,929 meters / 9,609 feet above sea level.
Urubamba: 2,870 meters / 9,416 feet above sea level.
Ollantaytambo: 2,850 meters / 9,350 feet above sea level.

Machu Picchu Sanctuary

Machu Picchu Citadel: 2,430 meters / 7,972 feet above sea level.
Huayna Picchu: 2,692 meters / 8,835 feet above sea level.
Machu Picchu Mountain: 3,082 meters / 10,111 feet above sea level.
There are things you can and should do that can help abate, or altogether prevent altitude sickness in Cusco, so you can enjoy these amazing high-altitude destinations.
The Do's and Don'ts for Soroche
Here are best high altitude tips on how to avoid altitude sickness.
Do take it very slow and easy. Over exertion can trigger altitude sickness.
Do drink copious amounts of bottled water or herbal tea. Adjusting to high altitude can lead to dehydration and that in turn can aggravate symptoms.
Do help yourself to Mate de Coca known as Infusión de Coca, a traditional brew made from coca leaves, a mild stimulant, to help with hydration. It is offered free in the lobby of nearly every hotel in Cusco.
Don't drink coca tea if you are subject to drug testing at work. It can result in a false-positive urine drug screen for cocaine.
Don't eat heavy meals, which will tax your metabolism, or drink alcohol, which can dehydrate your system. Wait a day or two. The pollo a la brasa and pisco sours will still be there once you've acclimatized.
Do seek an oxygen tank, available in most hotels and even sold over the counter, to relieve extreme symptoms. (Note: Fertur clients can contact their local travel representative, who will be available 24-hours-a-day to offer assistance.)
Do travel to lower altitude if you're suffering acute soroche. The full-proof cure-all for soroche is rapid descent. Pisac, the first town you reach in the Sacred Valley, is just a little more than an hour from Cusco, and is more than 1,400 feet lower than the city. Ollantaytambo is closer to 2,000 feet lower. If you're in the grips of altitude sickness or feel it coming on, going to these lower elevations can provide some quick relief.
Bring a Pulse Oximeter
Bring a Pulse Oximeter with you to measure your body's oxygen levels. The oxygen saturation level of your blood will very likely decrease during the first few hours in Cusco. A drop in blood can persist for the first 12-24 hours as you acclimatize. Some key things to note:
Oxygen saturation below 90% is considered low. Between 60-79% is considered mild hypoxemia.
If your oxygen saturation continues trending toward 60% or lower, that's considered a more severe decrease and raises concerns about acute altitude sickness. Prompt descent or supplemental oxygen would be recommended.
After a day or two in Cusco, your oxygen saturation should improve and stabilize in the low 90% range as your body acclimatizes to the elevation.

You can get a pulse oximeter at most drug stores, or purchase one very cheaply online. They are a very good idea to monitor your oxygen saturation when you first arrive in Cusco to watch for any concerning drops.
Deep Breathing Exercises to Ward Off Altitude Sickness
Do consider employing any number of slow, deep breathing techniques while seated in a relaxed position. That can help tremendously. Meditation Apps on your Smartphone can be helpful.
Take slow deep breaths in through your nose and exhale through your nose or mouth, depending on the method, being mindful to use four to six counts while inhaling and four to eight counts to exhale.
Hypoxic Training
Do consider preparing with special training before your arrival, especially if you plan to trek one of the higher altitude routes, like Salkantay — a popular alternative to the Inca Trail. Hypoxic training involves simulating high altitude conditions to improve your body's ability to function with reduced oxygen levels. This type of training can be beneficial for travelers planning physically demanding activities, such as hiking or trekking, in high altitude areas. Hypoxic training can be done using specialized masks or through inspiratory muscle training exercises to strengthen your respiratory muscles.
The Wim Hof Method, popularized by extreme athlete Wim Hof, involves controlled hyperventilation breathing exercises that have been shown to reduce symptoms of altitude sickness. This technique includes taking 30 deep breaths followed by a long breath hold. Research has demonstrated the potential benefits of this technique in reducing the incidence of acute mountain sickness during high altitude treks. However, it's important to practice this method under proper guidance and consult with your healthcare provider to ensure its suitability for you.
Oxygen Supplementation in your Cusco Hotel
Do inquire about oxygen piped into your room. Several of the 4-star and 5-star hotels in Cusco offer oxygen-enriched rooms. Some hotels that provide oxygen enrichment include:
Aranwa Cusco Boutique Hotel
Casa Andina Premium Cusco
Casa Cartagena
El Monasterio
Inkaterra La Casona
Novotel Cusco
Palacio del Inka Cusco
Ramada by Wyndham Costa Del Sol Cusco
However, it's important to note that oxygen supplementation may delay your body's natural acclimatization process. If you plan to visit higher altitude destinations after Cusco, an oxygen-enriched room may not be ideal.
Prescription and Non-prescription Remedies
Here are some of the best medicinal treatments and herbal remedies for treating the symptoms of altitude sickness or to prevent it altogether.
Bring Ibuprofen for your Cusco trip
Do consider taking ibuprofen (Advil, Motrin, Nuprin, etc.) to prevent or diminish the ill effects of altitude. A 2012 Stanford University study found the drug significantly reduced the incidence of altitude sickness when taken six hours before ascent. The researchers also noted in their double-blind, placebo controlled study that even when the anti-inflammatory didn't entirely prevent soroche, symptoms were less severe overall for those who took the medicine.
A prescription dose of 600 mg of ibuprofen can "provide more robust prevention," according to the authors of the Stanford study. But be doubly sure to drink lots of fluids. Ibuprofen can cause gastrointestinal, and even kidney problems, for people when they are dehydrated.
Check with a doctor about Diamox before your Cusco vacation

Do consult with your physician before your trip to Peru about whether you should come prepared with a prescription of acetazolamide (Diamox). Taking prophylactic doses of 125 mg twice daily, starting a full day before you travel to high altitude, will help you to metabolize the thinner air.
Over-the-counter Acetazolamide (generic Diamox)
Acetazolamide is also available over the counter in Peru for less than US$3 for 10 pills. (Be sure to choose one of Peru's major chain pharmacies — Inkafarma, Pharmax, Boticas Arcangel, etc. — and not a Ma and Pop drug store, where adulterated or fake pharmaceuticals are often sold.)
A study published by the Journal of Applied Physiology found that acetazolamide does not reduce or alter endurance or exercise performance at high altitudes — so no worries if you're planning on tackling Dead Woman's Pass, the highest point on the Inca Trail.
However, it is important to note that acetazolamide has some minor side effects, such as making your fingers, toes and cheeks tingle. It also makes carbonated drinks taste bitter and metallic.
Diamox and Sulfa Drug Allergy Concerns, etc.
Acetazolamide is definitely not for everyone, including those allergic to sulfa drugs — another reason to first consult your doctor before taking it.
You Might Also Like: Explore The Sacred Valley of the Incas on Private Tour
Sorojchi High Altitude Pills (over-the-counter remedy)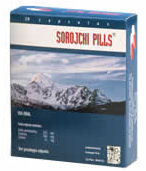 Do consider Sorojchi High Altitude Pills, a Bolivian-made, over-the-counter remedy, containing 325 mg of aspirin, 160 mg of acetaminosalol (Salophen) and 15 mg of caffeine. For many people, a Sorojchi Pill every eight hours, particularly in combination with 400 mg of ibuprofen, can help ward off the worst symptoms of altitude sickness.
ALTI Vital (over-the-counter remedy)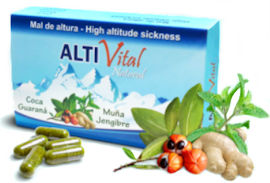 Do consider trying ALTI Vital, a fairly new Peruvian-made alternative remedy to prevent and treat altitude sickness. It is produced using natural ingredients, including coca leaf, ginger, a medicinal jungle fruit called guaraná and minthostachys mollis, an Andean medicinal plant more commonly known as muña, as well as 12.5 mg of caffeine. ALTI Vital can be purchased at any of the many Inkafarma or Mifarma pharmacies around Cusco.
Chlorophyll Liquid Drops to Absorb More Oxygen into the Blood
Do consider liquid chlorophyll. Sold in health food stores in Cusco, a few of these shamrock green drops in a tall glass of water are said to increase production of red blood cells, which in turn can increase the body's ability to absorb oxygen and facilitate high altitude acclimatization.
Other Natural Remedies
Other natural remedies, such as Ginkgo Biloba extract, are believed to help alleviate the symptoms of altitude sickness. While scientific evidence may be limited, some travelers have reported positive experiences with these remedies. It's essential to consult with your healthcare provider before trying any natural remedies to ensure they are safe for you and won't interact with any medications you may be taking.
You Might Also Like: The 3 Best Cusco Private Tours
Tips for Traveling to the Sacred Valley
Do consider spending your first few days in the Sacred Valley, which is significantly lower than Cusco's breathlessly beautiful heights, for a smoother acclimatization. Save the city of Cusco for later in the trip when you are fully acclimatized to avoid altitude sickness in Cusco. The valley is warm and generally sunny during the dry season and cool with intermittent rain showers and sun during the rainy season.
You Might Also Like: 4-Day Classic Machu Picchu Travel Package
Other Tips for Traveling to Cusco
Weather and Wear
There are only two seasons: Dry season from May to August, when the weather in the morning is hot, but considerably cooler in the shade, and very cold — even frosty — at night. Rainy season from September to April, when the temperature is cool to frigid with plenty of precipitation.
You Might Also Like: The Ultimate 3 Days in Cusco Itinerary
Tips for the tour of Machu Picchu
Machu Picchu altitude: of 7,972 feet (2,430 meters) above sea level. It's location in the high Amazon jungle of the Cusco department means you should be prepared for warm, sunny and intermittent rainy conditions from May to August, and muggy, overcast and rainy weather from September until April.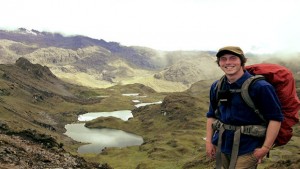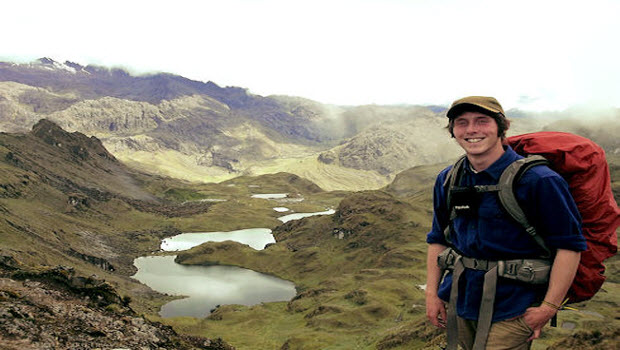 It's recommended during the dry season to bring along light clothing, sunscreen, and a hat for the warm days, and a warm sweater and jacket for the nights. Also a lightweight rain poncho is a good idea for the occasional showers at Machu Picchu. For the rainy season, you should bring a water-proof jacket and/or lightweight rain poncho and comfortable, breathable cotton clothing to wear in layers as needed.
Recommended reading: The best month to visit Peru
---
Would you like more information?
Just reach out to us through Fertur Peru Travel's Whatsapp or our Contact Us form.