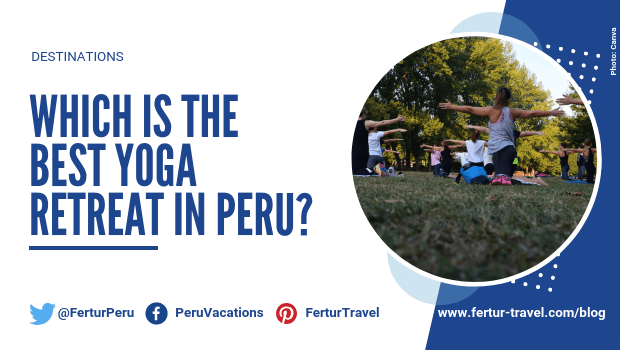 Which is the best yoga retreat in Peru?
Although the practice of yoga finds its origins an ocean away from the verdant rainforests of western Peru, in our humble opinion, a lodge on the edge of the Tambopata jungle reserve is the best yoga retreat in Peru.
Of course, most tourists to Peru have other activities in mind: trekking through the Andes to Machu Picchu, lounging on the white sand beaches of Máncora, or experiencing Lima's superlative food scene, to name a few.
---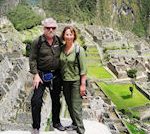 You may also like: Which is the best month to visit Peru?
---
While those activities are entirely worthwhile, we're here to also make the case for the affordable yoga retreat in Tambopata. In addition to the manifest health benefits of yoga, the retreat allows you to truly immerse yourself in the unparalleled ecosystem of the Amazon Rainforest and experience the spiritual wholeness of the Ayurvedic lifestyle.
The Health Benefits of Yoga
---
The advantageous effects of yoga are almost too many to count. Taken altogether, they make it obvious why so many people have taken up the practice in recent years.
First, there are the external, skeletal-muscular benefits. These include increased flexibility, strengthened muscles and joints, improved posture, and decreased tension.
There are also positive internal effects on the cardiovascular, pulmonary, and nervous systems. These include increased blood flow, heightened heart rate, lowered blood pressure and blood sugar, increased lung capacity, and boosted immunity.
As if those weren't enough, yoga has a concrete correlation with a higher quality of life. People who regularly practice yoga are happier, sleep better, eat healthier, and have higher self-esteem.
About Tambopata, The Best Yoga Retreat in Peru
---
If you are eager to try yoga tours and are wondering which is the best yoga retreat in Peru, Tambopata is an excellent choice, regardless of whether you're a curious beginner or a seasoned veteran in yoga.
The five-day wellness retreat takes place at the Amazon Yoga Center, a beautiful and comfortable lodge located near the city of Puerto Maldonado. Surrounded by the wonders of the Amazon Rainforest, you will get both a spiritual and a touristic experience.
One of the reasons that this is among the best yoga retreats is its promotion of holistic wellness and relaxation. In addition to daily yoga sessions, the retreat offers cooking classes, massages, social events, and outdoor excursions into the rainforest, including hikes, bike rides, and kayaking adventures.
You'll come away from the Tambopata retreat more than just relaxed: you'll have a heightened understanding of your body, you'll know how to take proper care of it through healthy cooking and activity, and you'll have the opportunity to make a whole new group of friends.
Booking a Yoga Retreat
---
If you think the yoga and wellness retreat in Tambopata is for you and are wondering where to book a yoga retreat, we would be happy to help you. Fertur offers a Yoga Rainforest Adventure 5 days 4 nights package with the following itinerary.
Day 1: Arrive in Puerto Maldonado, transfer to lodge from airport. Sunset yoga in front of Tambopata River, meditation, socializing at lodge bar.
Day 2: Meditation yoga, rainforest excursion, bonfire.
Day 3: Visit organic farm, nature hike, cooking class, visit Tambopata wildlife corridor, fire ceremony.
Day 4: Visit parrot lick, meditation yoga, kayaking, bicycling, massage, farewell party.
Day 5: Meditation yoga, circle of affection, visit to butterfly garden (optional), transfer to airport.
We would be more than happy to help you book the best yoga retreat in Peru. Feel free to reach out through Whatsapp or the Contact Us Now form below, and a Fertur agent will be in touch shortly with a quote and more information.