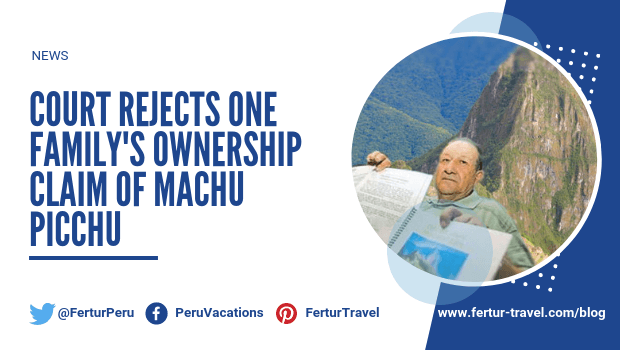 Court Rejects One Family's Ownership Claim of Machu Picchu
Peru's Supreme Court has ruled against one family's claim that they are the rightful owners of a huge swath of the Machu Picchu national park.
The descendants of Julio Carlos Zavaleta Zavaleta took the Peruvian state to court in 2004, contending Peru improperly expropriated the Qquente and Santa Rita de Qquente haciendas — which encompass Inca trails, ancient agricultural terraces and aqueducts — to create the Machu Picchu archaeological reserve.
The family demanded Peru pay them 150 million soles, or about $50 million, for lost income.
"However, during this long judicial process, we have demonstrated in a reliable manner that these lands were expropriated by the General Directorate of Agrarian Reform in the 1960s and 1970s," said Guillermo Cortés, the vice minister of Cultural Heritage.
"Finally, after 14 years of arduous legal battle, the Decentralized Directorate of Culture of Cusco has managed to demonstrate that the more than 22,000 hectares of land of Machu Picchu are owned by the Peruvian State and not a family," he said.
But Peru is not in the clear yet. There is another family, sisters Roxana and Gloria Abrill, whose high-profile legal claim to Machu Picchu continues.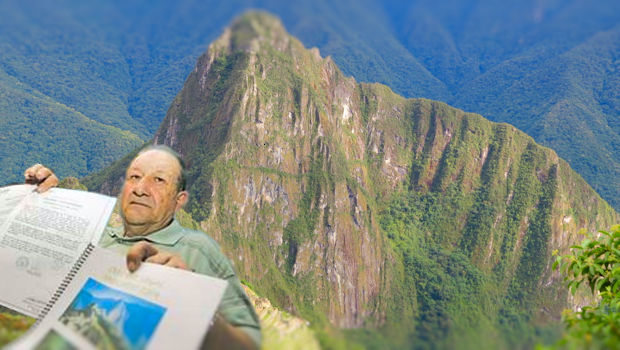 Their grandfather, Emilio Abrill, sold most of his estate to Zavaleta in 1944, but retained ownership of the Inca citadel of Machu Picchu, Huayna Picchu, Wiñayhayna, Sayacmarca and Phuyupatamarca.
Emilio Abrill offered the Inca sanctuary to the Peruvian state in exchange for just compensation, but the assessor sent by the government to set an amount for the property declared himself "unable to proceed with the ordered valuation."
Neither Abrill nor his descendants ever received a cent before or since Machu Picchu was officially registered as property of the state in 1995.
His granddaughters want to be compensated 100 million dollars for their family's loss of Machu Picchu, plus a cut of future tourism profits.