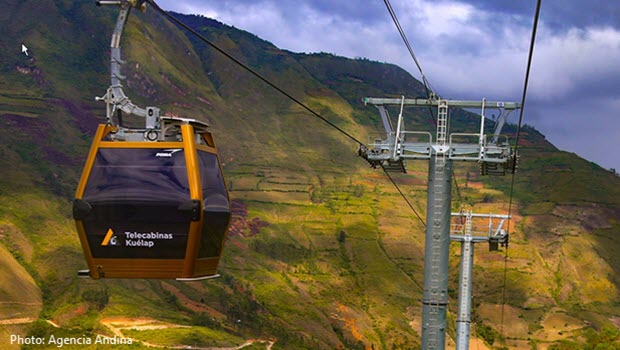 Kuelap, an adventurer's alternative to Machu Picchu
One of the most exciting developments in Peru travel for 2017 is the anxiously anticipated cable car service to Peru's own Great Wall: Kuelap.
We still don't have a precise date, but a year and a half after breaking ground on the project, Peru's tourism Minister Eduardo Ferreyros says the Telecabinas de Kuelap will be inaugurated in "the next few weeks."
Kuelap is often called the Machu Picchu of the North. The massive yellow stone fortress is not nearly as recognizable as the famed Lost City of the Inca. That's a shame because it is an amazing feat of ancient architecture in its own right, and offers a window into the Chachapoyas culture that built it.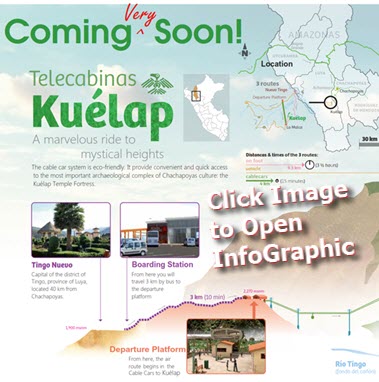 Once the cable cars start operating, the relative obscurity of Kuelap is expected to fade, and fast.
Getting there had always requires traveling at least an hour and half over some rough terrain and bumpy roads — a journey that visitors usually deemed well worth the effort. With the cable cars, the spectacular ride will take only 20 minutes.
Visitor numbers are expected  to double from around 40,000 in 2016 to 80,000 after the first year with the cable cars in operation.
Even so, that's drop in the bucket compared to the major historic sites in Cusco, which means you can explore one of the great archaeological sites of South America without a crowd.
The complex is 600 meters long, with a protective outer wall up to 30 meters high. Within lie the remains of more than 400 round stone dwellings, many of them overgrown with bearded trees and bromeliads.
The Chachapoyas are shrowded in myth. Often called the Warriors of the Clouds, they were considered ethnically distinct from other peoples of ancient Peru. Tall and pale, they fiercely held off the Inca Empire for decades, and sided with the Spanish Conquistadors against the Inca.