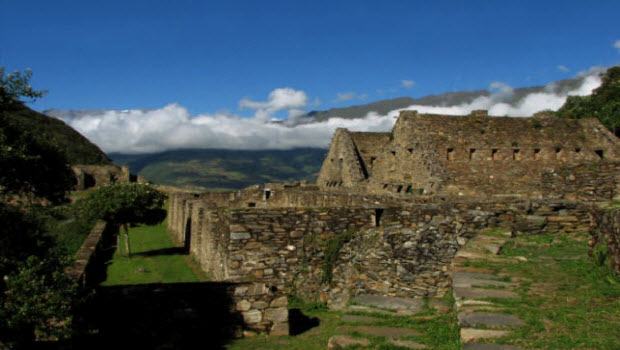 Extra! Extra! Crowds through the clouds to Choquequirao
The plans to build a cable car to Machu Picchu's sister city, Choquequirao got some long-overdue attention with an article last week by Carla Salazar and Frank Bajak at The Associated Press.
Just how many tourists we're talking about has been all over the map.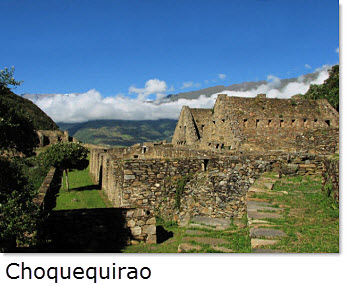 Opponents are aghast at the prospect of Choquequirao's isolated serenity broken by a tramway through the clouds, ferrying up to 400 people an hour across the the deep canyon of the Apurímac River.
Apurímac Regional President Elías Segovia Ruiz has been quoted saying it would be 500,000 visitors per year to start, and up to 2,500 tourists per day (or more than 900,000 a year) by the third year of operation.
From January through June of this year, 1,397 people visited Choquequiroa, according to official figures published by the Ministry of Foreign Commerce and Tourism (MINCETUR).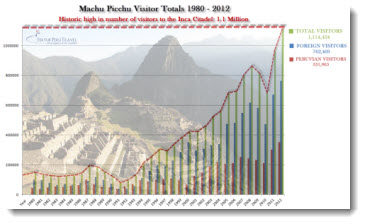 Advocates of the cable cars say the $45 million project is desperately needed to alleviate some of the tourist pressure on Machu Picchu, where the number of visitors in 2012 surpassed one million tourists for the first time ever.
The hard numbers, for whatever reason, seem to get glossed over in the Peruvian and international media reports.
So here it is again: During all but three months of last year, the average number of visitors to Machu Picchu far exceeded the daily limit of 2,500 agreed to by Peru and UNESCO, if the official data is accurate.
Crowds swelled last year to well over 3,000 people per day during the months of April and July through November.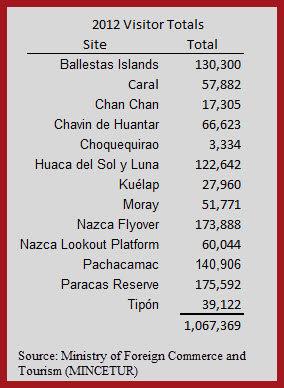 For perspective, consider that Machu Picchu received more tourists last year than the combined total number of visitors to the Ballestas Islands, Caral, Chan Chan, Chavín de Huántar, Choquequirao, Huaca del Sol y Luna, Kuélap, Moray, the Nazca Lines, Pachacamac, the Paracas Reserve and Tipón.
Together, those sites drew 1,067,369 tourists, compared to Machu Picchu's 1,114,434.
Implementing more sustainable management of Machu Picchu is urgently needed.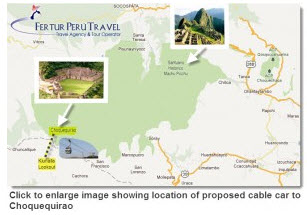 But so is development of Peru's other archaeological destinations into self-sustaining sites — conserved through careful planning and management, and maintained with tourist dollars.
There are many more archaeological sites endangered by neglect in Peru than overuse.
Landslides and floods are ever-present threats, as are vandalism and looting.
Every couple of  years, another swath of the Nazca Lines  is destroyed by an errant driver of an all terrain vehicle, or a dune buggy, or a backhoe. Last year, illegal squatters raising pigs presented the latest destructive force encroaching into the protected Nazca zone.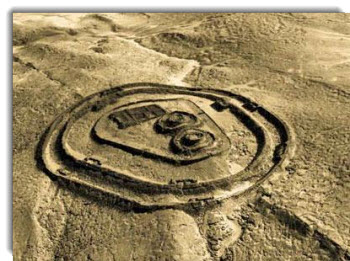 Chankillo, further north on Peru's desert coast near the Casma-Sechín river basin, with its fortified temple, plaza, and 13 towers, is believed to be the oldest astronomical observatory in the Americas.
In 2010, a man with a pickup truck, reportedly in search of construction materials, brazenly hauled away the cut stones from an ancient wall adjacent to the complex.  The then-director of the Sechín site museum complained to daily La Republica that local law enforcement took no action against the looter.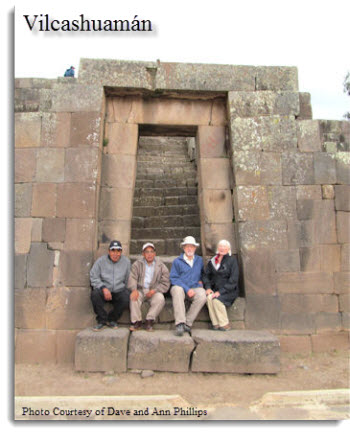 So, what benefits would this cable car to Choquequirao offer? For starters, consider that the main gateway would be Huanipaca, a short ride from the  town of Abancay, a Spanish colonial gem of a town.
That could usher into vogue the Ayacucho-Andahuaylas-Abancay overland tourist route to Cusco over a newly paved highway, and in so doing introduce the ruins of Wari and the Inca ceremonial complex of Vilcashuamán to the wider world.
That, hopefully, is the larger plan and vision.
If you like this post, please remember to share on Facebook, Twitter or Google+