Machu Picchu is the climax after the Lares Valley Trek
Max Krieger, of Vermont, USA, culminated his small group Lares Valley trek with an early morning arrival to Machu Picchu.
He had left his fancy Canon camera in Lima, so he picked up a FujiFilm FinePix C10 for under $70 in Cusco and came back with some great photos.
 
"The fast moving shroud of mist flowed close above the ground of the semitropical ridge, which is saddled between two spectacular mountain peaks. The fog burned off as the sun rose and we were able to see down to the Vilcanota River in the deep gorge below."

 
"The morning fog, wafting over the ruins, added to the ambiance of mystery and ancient lore. It was a really beautiful natural spectacle that I'll never forget."
The 4- to 5-day Lares Valley Trek is a popular alternative to the classic Inca Trail to Machu Picchu, and for many more rewarding. It's wide open, not crowded with fellow hikers. You have spectacular views of  the snow topped peaks of Chicon, Pitusiray, Sawasiray and Veronica as you hike past  glacial lakes, waterfalls, high plains and hot springs. You also have an opportunity to meet local people in their beautiful Andean hamlets and villages.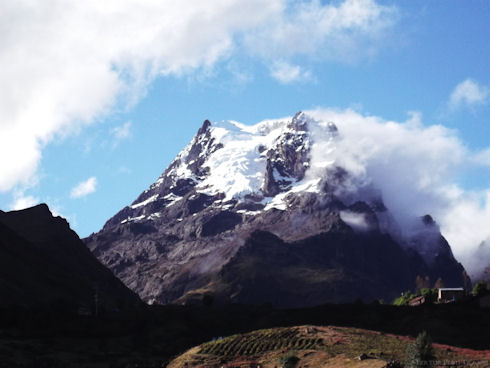 Nevado Sawasiray seen from the Cuncani campsite.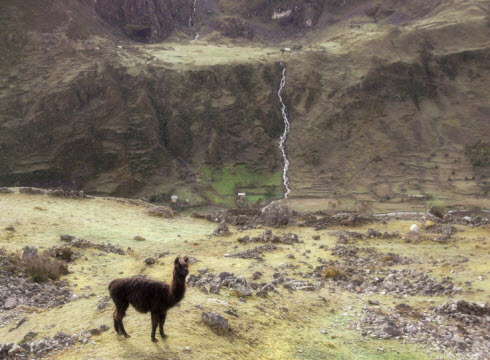 We came across this black llama. Below was an Andean hamlet with agricultural terraces and a cascading waterfall.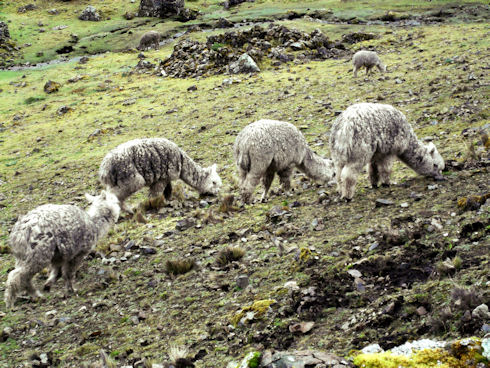 Alpaca grazing on the rocky mountainside.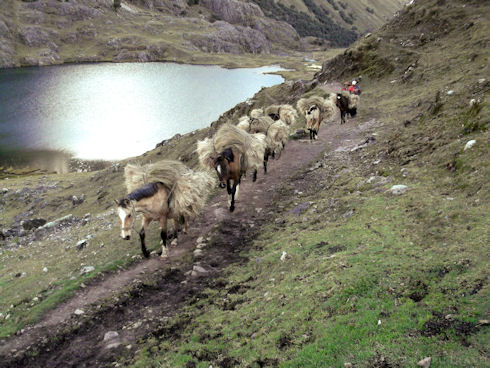 We met this couple with their line of horses carrying bales of thatch.
 If you like this post, please remember to share on Facebook, Twitter or Google+