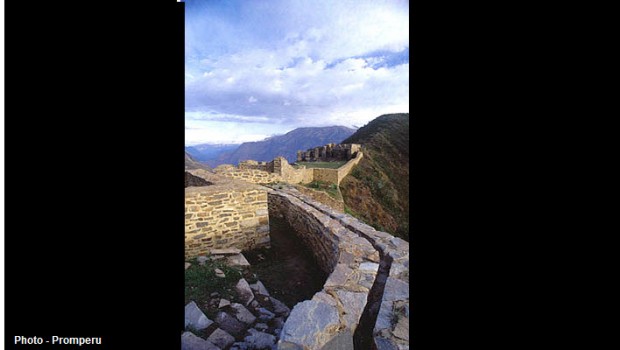 Cable Car to Choquequirao on the horizon?
For travelers to Peru, 2011 was arguably the year of Machu Picchu. We saw an internationally acclaimed, giant celebration commemorating the 100th anniversary of Hiram Bingham's "discovery" of the iconic Inca ruins. And we witnessed the historic, and long overdue, return of thousands of artifacts that Bingham took to America on loan.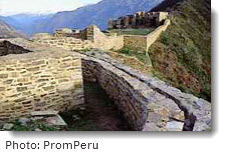 Nearly a million visitors arrived this year to Machu Picchu to marvel at the site — a joyous development as far as  Peru's travel industry was concerned, and a cause for alarm to those worried about conservation of the ruins.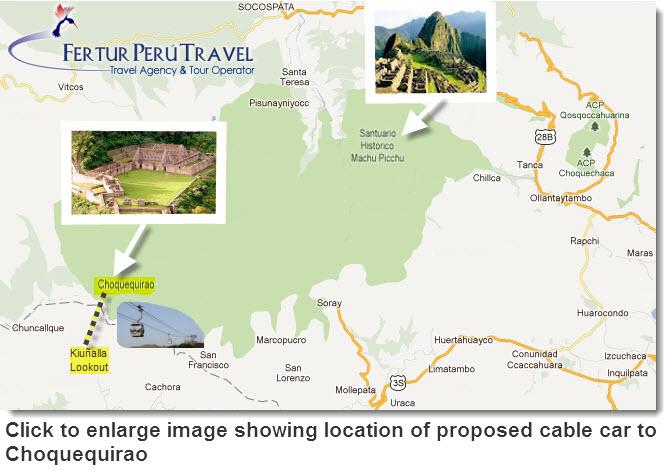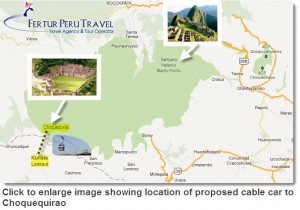 But looking back at 2011, there was also a related story, which surprisingly got very little attention: plans to build a cable car line to Machu Picchu's sister city, Choquequirao.
The regional president of Apurimac, Elias Ruiz Segovia, told reporters earlier this month that construction of the 5.1-kilometer-long cable car between the Kiuñalla scenic lookout and Choquequirao will offer an alternative to an overburdened Machu Picchu.
"It is a system of access that will not contaminate the environment. If accessibility to Choquequirao is achieved, we would be talking about 700,000 tourists visiting each year," Ruiz said. "The construction of the cable car will provide Machu Picchu some breathing room, since it has limits on visitors, and the tourists could head to Choquequirao, increasing the country's touristic alternatives."
Choquequirao (Chuqui K'iraw in Quechua, or "cradle of gold"),  is consider by many as equally important, archaeologically speaking, as Machu Picchu.
Culture Minister Susana Baca said the project, scheduled for completion in September 2012 with an estimated public price tag of 120 million soles, will drive much needed development and tourism dollars to what are now impoverished rural communities in the Apurimac and Cusco regions.
Background

Choquequirao is situated on a high plateau in the Province of La Convencion, in the Vilcabamba Valley.

The archaeological site is most often reached via an arduous trek that takes a minimum of four days to complete.

The archaeological complex consists of nine architectural groups, all made of stone, and a system of 180 terraces, along with residential houses, administrative buildings, artists residences and irrigation systems. The site takes up two hectares, and is still only partially excavated.

According to archaeologist/explorer Vincent R. Lee, the first known report of Choquequirao was made in 1710 by a prospector named Juan Arias Diaz Topete, who made three expeditions to the isolated complex. A French explorer and treasure seeker, Eugene Sartiges, was the next person to document the ruins in 1834. He was followed by a string of Peruvian treasure hunters who went in search of the gold thought to be buried there, but all came away empty handed.

In the 1860s, the great Peruvian naturalist and cartographer Antonio Raimondi endorsed a growing belief that Choquequirao was in fact the lost city Vilcabamba, the last refuge of Manco Inca, who waged guerrilla war against the Spanish from his jungle hideaway.

Hiram Bingham, the American explorer who found Machu Picchu, documented the site extensively in 1909, two years before his "discovery" of Machu Picchu.
If you like this post, please remember to share on Facebook, Twitter or Google+