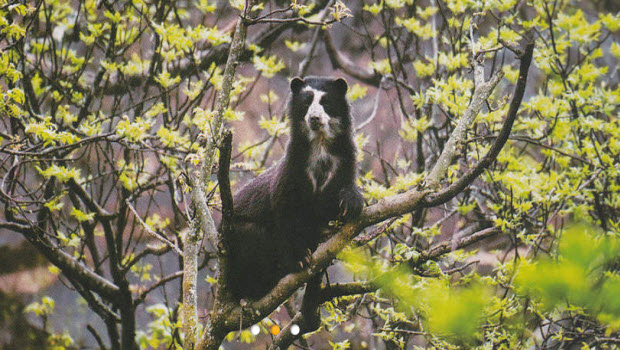 Top Five Wanderlust Wishlist for 2012
Here we are, three days into the first work week of 2012, but I'm having a hard time concentrating on the tasks at hand.
Instead, I'm thinking whether this year will be the one when I actually get to all the travel destinations that I promised myself I'd visit as part of my New Year's resolutions.
Here'goes:
Nº 1. Topping it off is Chaparrí, the private reserve in Northern Peru created and run by the local community. It's one of the best protected dry forest areas in the country, and is home to a range of wildlife, including many endemic and threatened species, like Spectacled Bears, Andean Condor and White-winged Guan.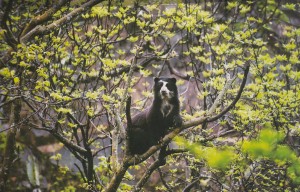 Heinz Plenge, the preeminent wildlife photographer and environmentalist, has devoted years helping to make this eco-tourism project a great success.
Chaparrí is also home to the Andean Bear Rescue Center, run by Rob Williams, the Peru Country Program Director for Frankfurt Zoological Society.
Guests at the Chaparrí Lodge are guaranteed a birds-eye view of wildlife.
Nº 2.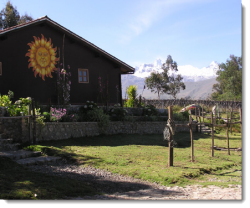 A long weekend, at least, at the Lazy Dog Inn with my wife and children. The Lazy Dog is dedicated to social and environmental responsibility. It's located, 3650 meters above sea level, at the base of the Cordillera Blanca Mountains, on the border of Huascaran National Park. Built by its owners and their neighbors, the inn is made of seismically reinforced adobe blocks and other local materials. In the middle of pristine Andean wilderness, surrounded by the highest, most precious tropical glaciers in the world, the Lazy Dog Inn has a carbon footprint of next to nil. The kitchen is tied into a dry composting and waste water recycling system, as are the bathroom sinks and toilets. Waterless urinals, too. The lodge is a zig-zagging, 30-minute drive from Huaraz.
There's a bungalow waiting there that's perfect for me, my wife and kids.
The last time I went to Lazy Dog was with my two boys, but I didn't quite make it. My older son got hit with altitude sickness, so I stayed with him in Huaraz, reading him stories and serving lots of sweet, tepid herbal tea. My younger son went ahead with his uncle Chris and had the time of his life, rock climbing and horseback riding with lodge owners Diana and Wayne.
Nº 3.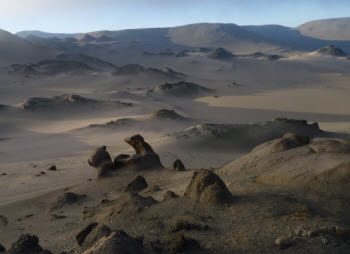 To return to the Ocucaje Desert with expert fossil finder Roberto Penny. The Ocucaje — one of the driest places on earth — was once a vast, shallow ocean floor.
Some time between 65 and 40 million years ago, it was thrust up above sea level in the tectonic crash of the Pacific and the Nazca plates that formed the Andes. Now, with no vegetation to impede wind erosion, the largest marine fossil deposits in the world are revealed along desolate terrace ridges.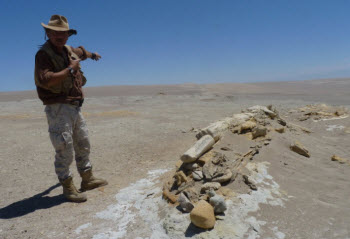 Roberto took me to the resting place of intact fossilized whales and other marine animals and plants. I scaled other-worldly geological formations at dawn and felt like a kid as I joyfully combed a steep 800-foot (244 meter) high dune in search of prehistoric megladone shark teeth. (Please note: This journey is premised on an agreement that you're going to leave the prehistoric shark teeth where you found them, in Peru. Once exposed to the sun they deteriorate into dust within a couple of weeks or so, but the law is the law. It's a categorical condition, also, that the crystallized whale brain is to be seen, not touched!)
After more than 15 years of traveling around Peru, I can honestly say, the Ocucaje was the most hauntingly beautiful place I've seen. I want to return with my children. They would love it.
Nº 4.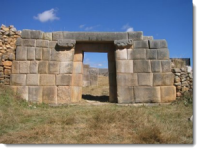 Along what 500 years ago was the Inca Qhapaq Nan (north-south imperial road), at 12,000 feet above sea level, are the ruins of Huanuco Pampa. It was an immense Inca administrative and military center covering more than 494 square acres (2 km²). The central plaza is enormous, about 547 yards (500 meters) long — longer than five football fields. It was used for ritual festivals. Food was prepared in adjacent narrow rectangular buildings, each one the equivalent of a foot ball field in length. Surrounding the ceremonial plaza are the remains of a palatial section, large residential zones, and huge storage facilities.
Dr. Cameron M. Smith, an archaeologist at Portland State University, graphically illustrated the immense scale of Huanuco Pampa, posting a diagram side-by-side with Edinburgh Castle, the Citadel of Mycenae and a Boeing 747.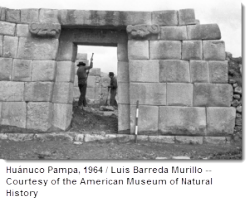 The prevailing authority on Huanuco Pampa was the late archaeologist Craig Morris (1939-2006).
During four decades studying the site, Morris checked his field notes against the descriptions of the late 16th and 17th century Chroniclers to arrive at fascinating conclusions about Inca social divisions and political structures. He helped to unravel the mystery of what he coined "Inca urbanism."
Getting to Huanuco Pampa is not easy. It requires a six-hour journey from the modern provincial capital that inherited the name, Huanuco, and entails hair-raising twists and turns on infamously narrow and dangerous Andean roads. But after 15 years of wanting to see it for myself, this is year I hope to make it happen.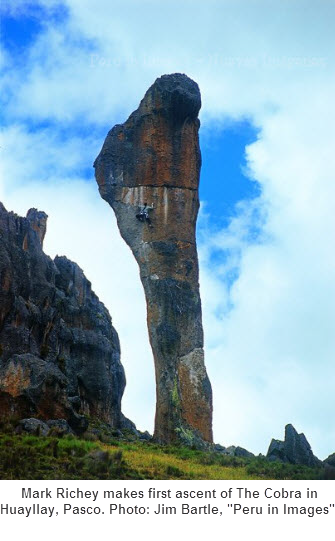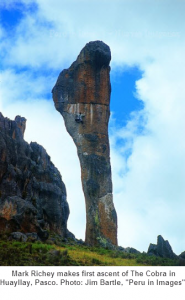 Nº 5. Finally, there's the Huayllay Reserve, in Peru's Pasco Department. Ever since I saw Jim Bartle's photos of this magical place, I've wanted to go and see these incredible rock formations up close. A mountaineer, photographer and writer, Jim has lived in Peru for more than 30 years, climbing and trekking extensively in the Cordillera Blanca and Peru's other mountain ranges. In the podcast interview below, Jim described how he got this shot:
Interview with Jim Bartle

https://www.fertur-travel.com/blog/wp-content/uploads/2011/08/jim_bartle_peru_in_images.mp3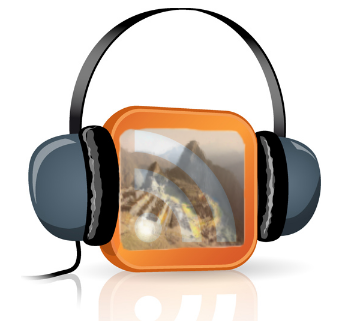 In this interview, Jim talks about his new book "Peru In Images," a collection of more than 200 exquisite photos revealing Peru's cultural, natural and historic diversity as seen through the lenses of 22 master photographers, including Mylene d'Auriol, Beto Santillán, Heinz Plenge, Renzo Ucelli and Johan Reinhard.