Podcast: Conservationist, Author & Photographer Jim Bartle on his new book 'Peru in Images'
Interview with Jim Bartle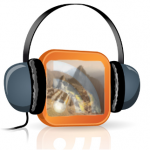 A mountaineer, photographer and writer, Jim Bartle has lived in Peru for more than 30 years, climbing and trekking extensively in the Cordillera Blanca and Peru's other mountain ranges.
In this interview, Jim talks about his new book "Peru In Images," a collection of more than 200 exquisite photos revealing Peru's cultural, natural and historic diversity as seen through the lenses of 22 master photographers, including Mylene d'Auriol, Beto Santillán, Heinz Plenge, Renzo Ucelli and Johan Reinhard.
Jim is also the author and publisher of a number of other books, including Parque Nacional Huascarán, Cordillera Huayhuash, Machu Picchu Historical Sanctuary, and Trails of the Cordillera Blanca and Huayhuash.