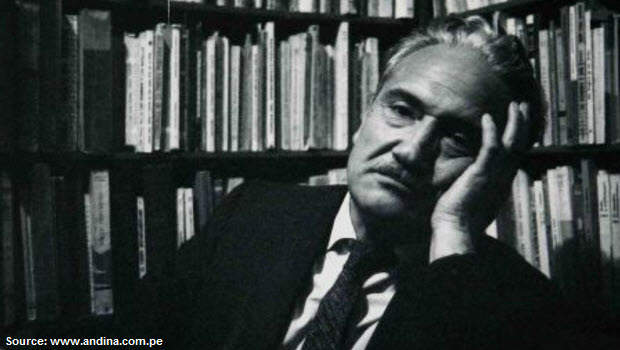 Peru celebrates the centennial birthday of Peruvian author and anthropologist Jose Maria Arguedas
Today, Jan. 18, Peru celebrates the birth of Jose Maria Arguedas, the writer and anthropologist whose life was spent understanding and celebrating Andean culture.
Around Peru, primary, secondary and university students will participate in readings of Los Rios Profundos (Deep Rivers), which was published in 1958. The novel is considered one of Arguedas' most important works, marking the start of neo-indigenism, a revival of an art and literature movement that sought Peru's Andean roots. His most famous, and most-frequently cited novel is Todas las Sangres.
Besides documenting Peru's rich traditions of dance and music, his work also reflected on the tensions between white and upper-class Peruvians and the poor indigenous population.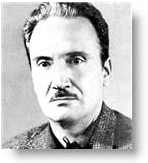 Born 100 years ago today, Arguedas was partially raised by Quechua Indians and learned to speak the indigenous language before Spanish. He studied anthropology at Peru's San Marcos University, where he later became a professor. He committed suicide on November 28, 1969.
His works include novels, short stories, poems and anthropological studies reflecting a deep concern that Andean traditions and ways could not survive the onslaught of modern capitalism. His work has, however, been criticized for an idealistic portrait of the indigenous of Peru.
In the province of Andahuaylas, in Apurimac Department, where Arguedas was born, residents are holding a Quechua mass, followed by a festival of Andean dances and music.
Tomorrow, authorities will conduct tours of Arguedas' childhood home, while on Jan. 20 there will be meetings and conferences to discuss his work. The celebrations will wrap up on Jan. 21.
In Lima, a series of celebrations include those by the Peruvian North American Cultural Institute, ICPNA, which has scheduled a lecture series of academics and journalists, offering conversations and readings on the life and work of Arguedas. Tomorrow, ICPNA will host another celebration of Aymara Music, Dance and Poetry. The music will be played on instruments native to the Tiahuanaco, Lupacas and Kollas civilizations, and will be performed by artists from Moho in the department of Puno.